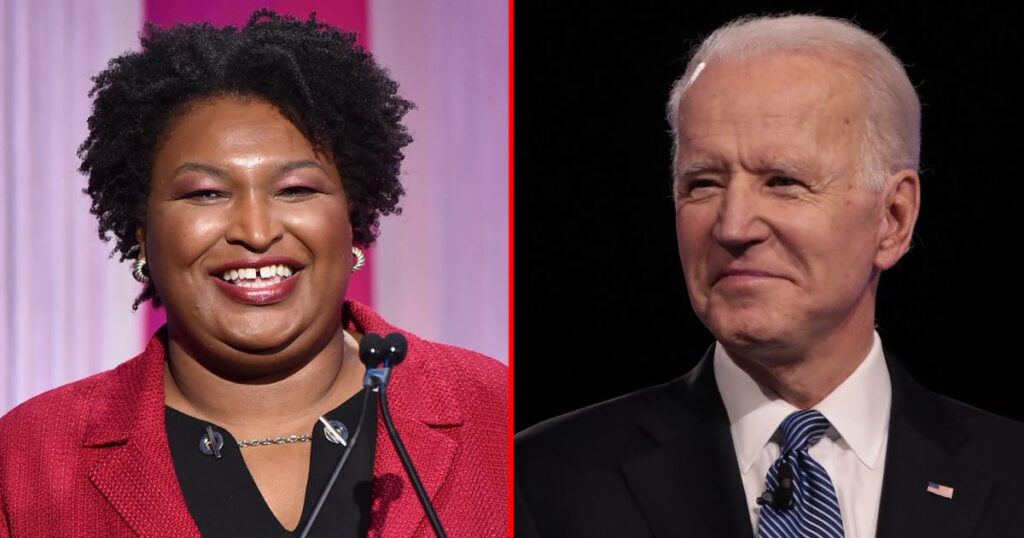 Stacy Abrams has threatened to eat Joe Biden if he didn't pick her as his running mate. No, not break his legs. Literally, kill him and eat him! Honestly, at his advanced age, all she really needs to do is shove a single coronavirus up his nose. Now that shampoo-snifting has been added to the 2021 Olympics, this should keep him occupied.
Since Lori Lightfoot's hair is composed exclusively of Biden's nasal hair plugs, maybe Lori can put a few C-19's in her hair and let 'er rip? Since Joe's brain is primarily composed of brain farts, this could finish him off giving Stacy the edge she needs.
GT's new basement reporter, Dewey Smellfunny, recently discovered little Joey Biden has been prancing around in his Superman pajamas practicing 'distance hair snifting'. Who knew hair-snifting was a 'Superpower'?
Abrams recently stated, "Look, I'm incredibly smart and he's totally demented. I already booked out a Motel 6 for eight years. That way, I can keep Joeybusy watching cartoons and eating Pop-Tarts. What's really nice for Joe is that Motel 6 keeps the lights on."
"Look, let's be real, he needs me more than I need him. Have you seen us together? Do you know how many Laural and Hardy fans are still out there? Abbott and Costello? We've already picked Ebony and Ivory as our theme song."
"And with our virtual convention organized by Hunter Biden, how can we lose? We already have financial commitments from Xi Jinping, Putin, and Maduro." Now if we can just get Tara Reade……

About Author