Joe "Smash" Biden rejects pre-debate test: 'no reason to suspect I take any drugs'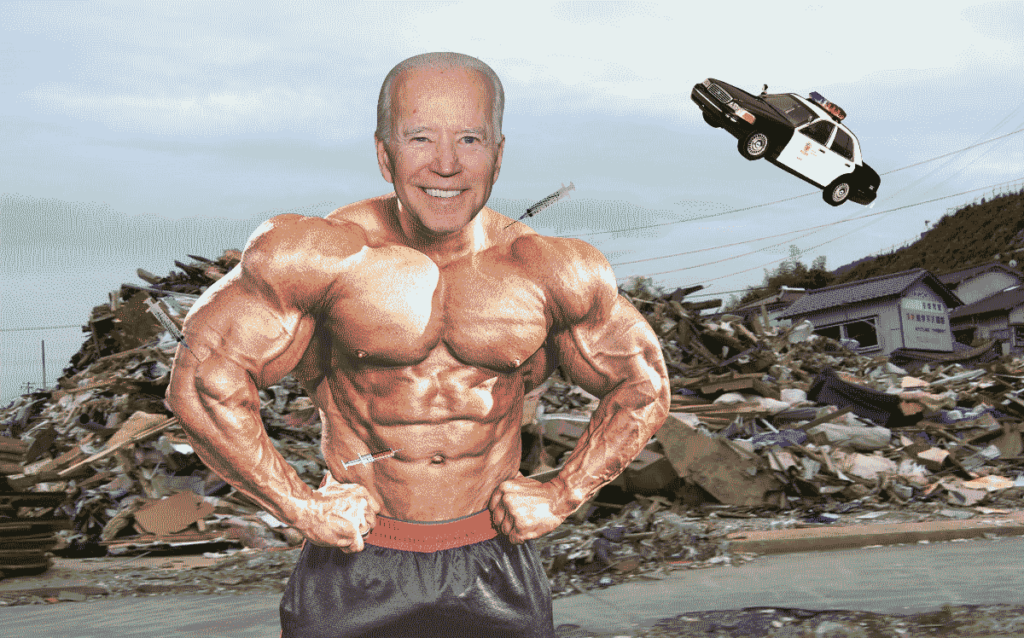 WILMINGTON, DE- Presidential candidate Joe Biden has refused to honor President Donald Trump's request for debate participants to take a drug test, instead chewing up the test and spitting it out.
"I don't need to take a drug test, I'm clean as a whistle," said the former Vice-President, shrugging his shoulders, bulging muscles tearing his shirt. "C'mon man."
Biden explained to reporters that the President's suspicions were unfounded and "full of malarkey."
"Donald Trump is just trying to distract you from today's important issues, like defunding the police," Biden said as he picked up a police car and threw into a nearby river.
"I haven't said or done anything to give the American people reason to suspect I take any drugs."
When reporters persisted, Biden went into rage, repeatedly yelling "JOE SMASH!" and punched a nearby building into a pile of rubble.
"I mean, I use my son Hunter's bags of sugar on my corn pops every morning, but c'mon man, that's nothing!"

About Author