Lizzo urges fans to vote to overturn the law of gravity which is 'oppressing us'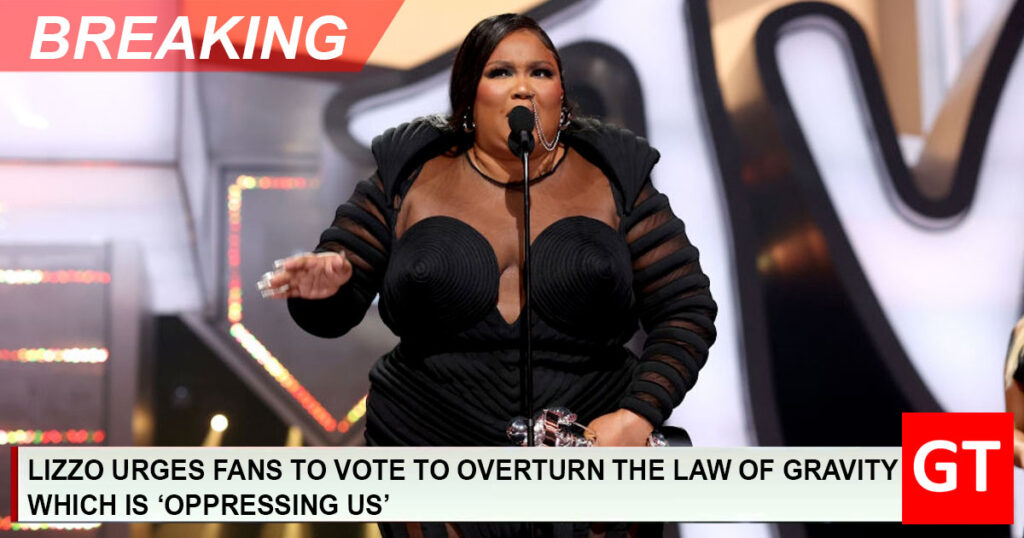 US—Obese singer Lizzo used her moment in the spotlight at MTV's Video Music Awards (VMAs) to urge her fans to vote to overturn the law of gravity, which is "oppressing us."
The artist took home the prize at Sunday's event for "Music Video for Good," and despite admitting she wasn't even sure what a "music video for good" was, she immediately shifted to talking about the power and importance of overturning the law of gravity.
"I have trouble standing up. I can't breathe a lot of the time. We need to overturn laws like this, which are literally killing people," Lizzo said.
Lizzo echoed US Representative Alexandria Ocasio-Cortez who has been actively seeking legislation to overturn the law of gravity.
"When they passed the law of gravity hundreds of years ago, they didn't know what the effects would be here in the 21st century," Ocasio-Cortez has said. "Today, there's nothing else that weighs us down more, economically, or in social justice, and it disproportionally affects larger people like Lizzo."