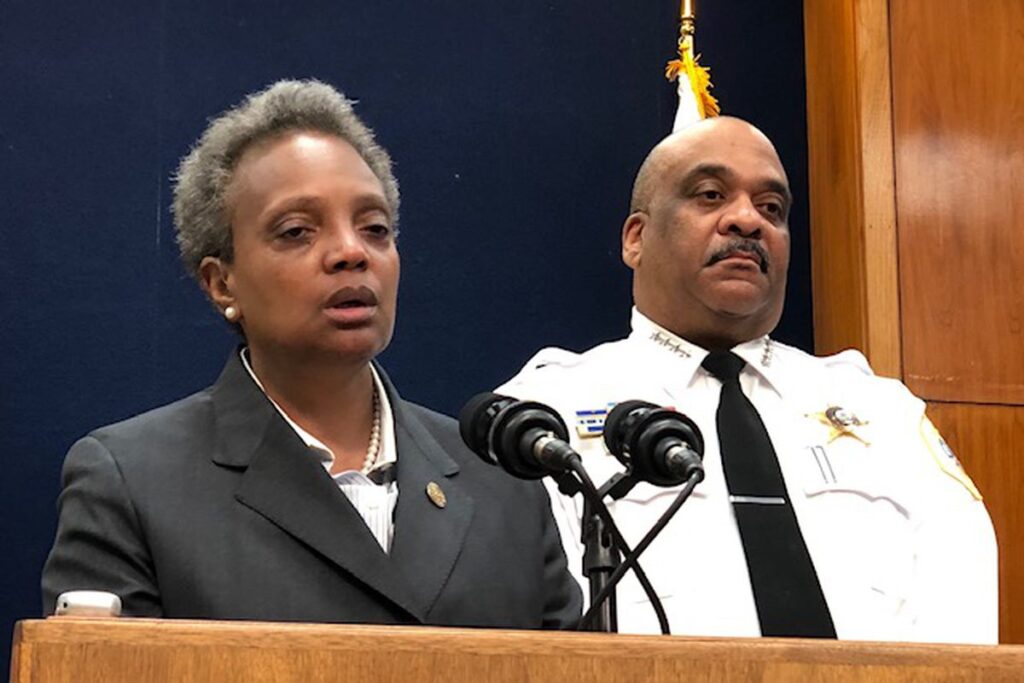 Another 125 people were shot in Chicago over the weekend with 18 more dying. Mayor Lori Lightfoot says that people shouldn't worry and that, "all 18 killed over the weekend will be able to vote by mail in November."
That latest weekend shooting tally will bring the total for 2020 to nearly 1,600 shot, if not more, and well past 300 dead—all are newly registered Democrats who will be posthumously voting for Joe Biden.
"We are prioritizing this epidemic," Lightfoot said in a press conference. "We are not going to let this crisis go to waste. Everyone one of these horribly tragic deaths will be for a good cause of taking Donald Trump out of office."
The victims this weekend included a one-year-old boy and three other kids.
"It's true that there were some children killed and it's very sad," Lightfoot said. "But we are going to let them vote too despite being officially underage."
That night, the Sun-Times reported, a 24-year-old man "was walking about 8:40 p.m. … when someone in a black vehicle shot him in the head, back and shoulder."
"We're going to honor these victims by ensuring they can still vote for me and Joe Biden in November," Lightfoot added.

About Author