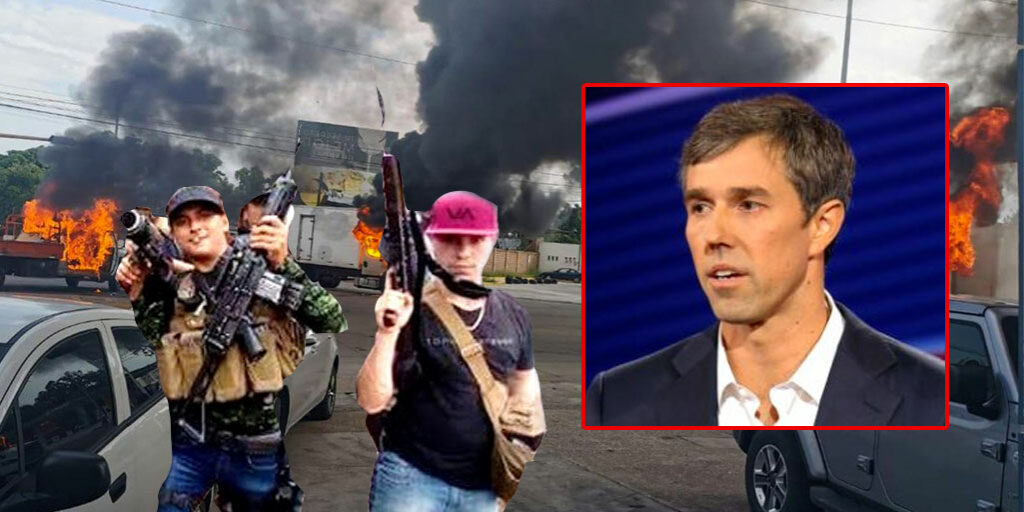 MEXICO CITY—Last week, hundreds of gunmen from the Sinaloa cartel overpowered military forces in fighting that killed at least a dozen people, blocked the airport and major roads, and terrorized the city of Culiacán for hours until the Mexican government capitulated and freed the son of legendary drug lord Joaquin "El Chapo" Guzmán. There doesn't seem to be an end to the bloodshed.
But authorities have finally figured out a way to end all the senseless violence that has plagued the country.
In a statement, President Andrés Manuel López Obrador has announced that the Mexican government has hired Robert "Beto" O'Rourke to confiscate all the cartels' guns.
"We are pleased to announce that our good gringo friend Robert 'Beto' O'Rourke will be single-handedly confiscating all the firearms possessed by the cartels," Obrador said.
Mexico already has the some of the strictest gun laws on the planet. Unless the bearer has explicit authorization from the Secretariat of National Defense, it is illegal and punishable by law to enter Mexican territory with any firearm as well as to keep and carry any firearm on your person or vehicle at any time, anywhere.
They were just waiting for that miracle man Beto to take all the guns away for good and make the people obey the laws.
"Beto is our savior!" a witness said.
A fan of O'Rourkes in the US said, "Just you wait and see. He'll take all the cartels' guns and then everyone will know that his plans work and so they'll vote for him in the US."

About Author