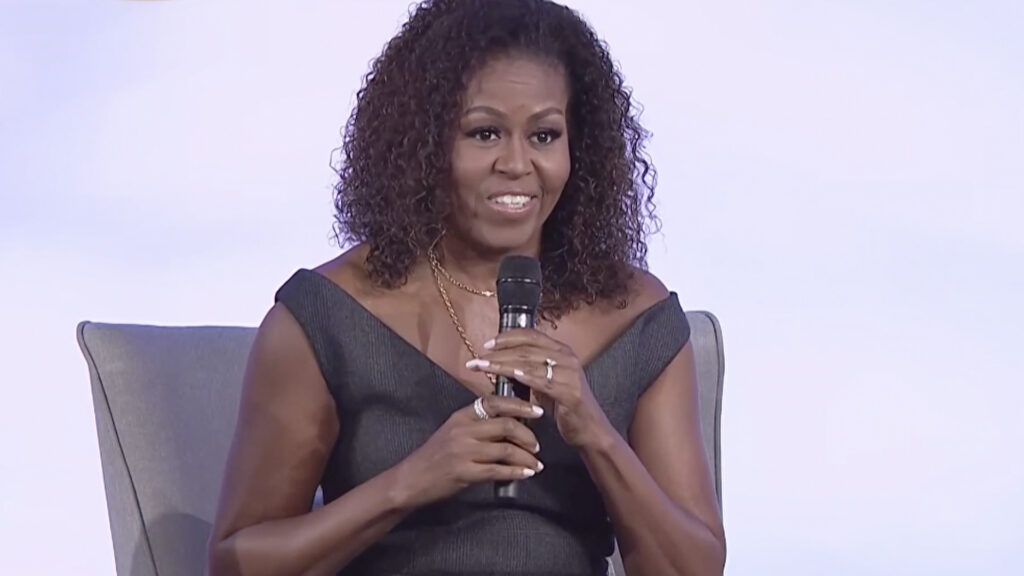 Former first lady Michelle Obama shared painful memories of growing up in Chicago's South Side. "Y'all were running from us, and you're still running," she said from her newly appointed home in 98% white Martha's Vineyard.
Obama was talking about the white flight she experienced growing up in a South Side neighborhood. "White flight" is when white people leave increasingly diverse areas in large numbers.
Obama, whose mission was all about fitness during her time in the White House, said she noticed white families packing up their bags and heading for other parts of the city and state of Illinois to be away from black people.
"I don't understand why you white people would move away from the hood," Obama said after explaining why she moved from the hood to her ritzy estate.
With her brother, New York Knicks executive Craig Robinson, by her side, Obama said their family was doing everything they were supposed to do and sometimes better. "As we moved in, white folks moved out, because they were afraid of what our families represented," she said during the event.