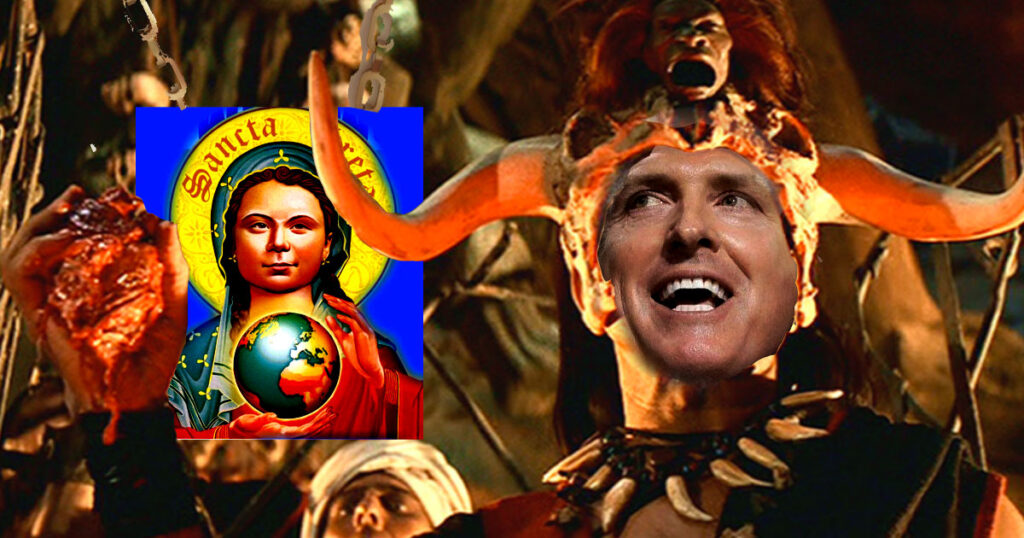 SACRAMENTO—California Governor Gavin Newsom will be celebrating Indigenous Peoples' Day at the capitol by sacrificing six unlucky human beings to the climate gods.
"It's important to note that the only way to stop climate change is to appease the climate gods or goddesses, as in the case of Greta. I have no patience for people who question this methodology or think this isn't what we should be doing," Newsom said.
California cities will be setting the bar high this year with Governor Gavin Newsom acting as chief priest doing the majority of the slaying.
"Human sacrifice is nothing new to me," Gov. Newsom, who is an ardent supporter of Planned Parenthood, said. "I'm just new to wearing all that feather headdress stuff, but I find it very cool."
While most Aztec sacrifices were made to the god of war, woke Californians will be sacrificing these poor saps to the climate god. There will be icons of Greta Thunberg surrounding the altar.
The six people who will be sacrificed have been selected from a list of rich people who haven't ever donated to the Democratic Party.
Originally published Oct 12, 2020.

About Author