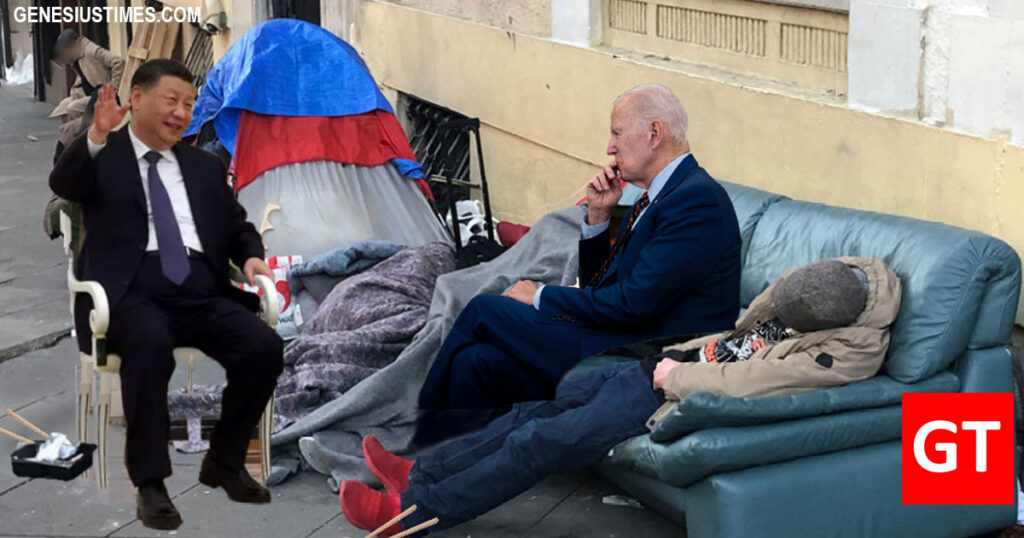 SAN FRANCISCO—Governor Gavin Newsom, worried that Chinese President Xi Jinping and U.S. President Joe Biden wouldn't get a taste of the real San Francisco in his visit to the city after the government cleaned up the streets for the Asia-Pacific Economic Cooperation (APEC) summit, he decided to give them a truly authentic Bay Area welcome by allowing the esteemed leaders to experience the city's world-famous sidewalk pooping extravaganza.
Sources close to the Governor report that he believes there's no better way for Xi and Biden to bond over shared experiences than embracing one of San Francisco's most iconic traditions: public defecation. The decision was allegedly inspired by the city's avant-garde approach to hospitality, where the streets serve as an open canvas for expression, both artistic and…biological.
"It's about cultural exchange, breaking down barriers, and fostering a sense of camaraderie," Governor Newsom explained during a press conference. "What better way for leaders to understand the challenges faced by our homeless community than by taking part in the artistic ritual of sidewalk creation?"
Newsom, a visionary in the realm of innovative diplomacy, plans to provide the two leaders with custom-made, eco-friendly toilet paper emblazoned with the Golden Gate Bridge and the Great Wall of China. Rumor has it that the rolls will be personally signed by the Governor himself, adding a touch of class to this unique experience.
Critics argue that there might be more conventional ways to showcase San Francisco's charm, but Newsom remains unfazed. "We're not afraid to break away from tradition here in the Golden State. Plus, this is an excellent opportunity for Xi and Biden to connect with the real issues facing our city, literally."
As the news of this avant-garde welcome spread, reactions from San Francisco residents were mixed. Some applauded the Governor's ingenuity, claiming it's a step towards true equality among world leaders. Others, however, were less enthusiastic, with one local resident commenting, "I always knew Newsom was full of innovative ideas, but this might be pushing it."
While the rest of the world eagerly awaits the outcomes of the APEC summit, one thing is certain – Xi Jinping and Joe Biden will leave San Francisco with a unique souvenir and a newfound appreciation for the city's commitment to diplomacy, innovation, and, of course, sidewalk artistry.

About Author