Many people have become threatened by the success of an intelligent woman of color in a powerful position—Alexandria Ocasio-Cortez—so much so that they've taken to ridiculing the Honorable Gentlewoman. In response, the US Rep. has released her university degree to the public as proof that she knows what she's talking about: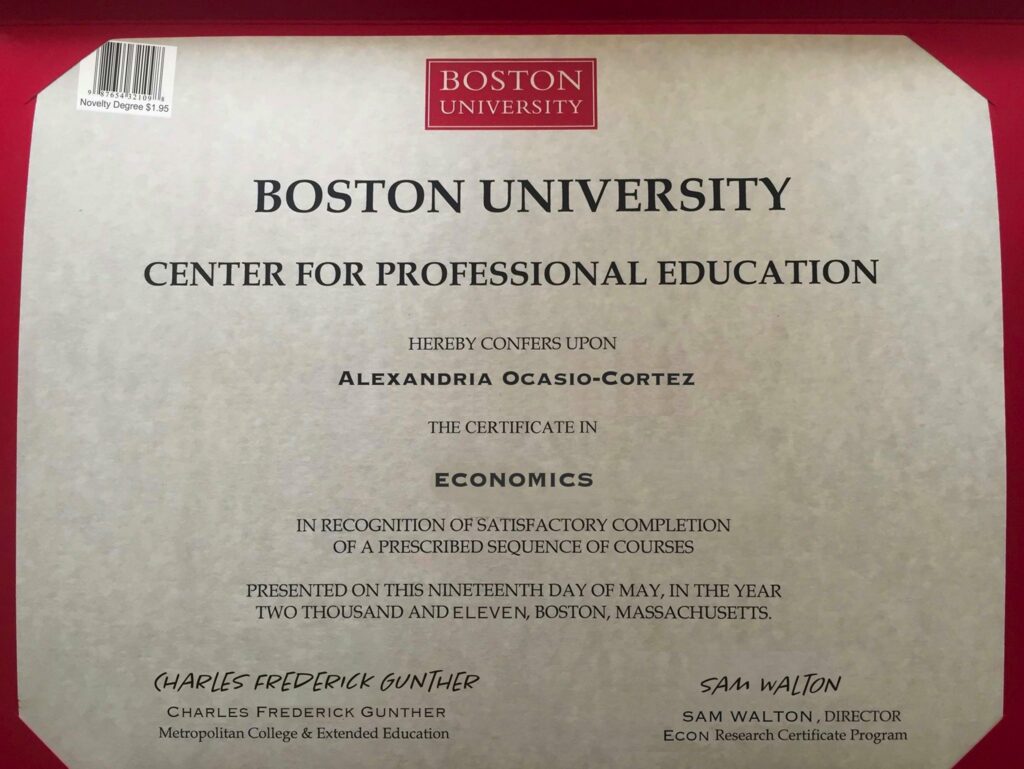 "If anyone doubts that I know what I'm talking about now, you must be crazy," Ocasio-Cortez said in a press release.
She went on to say that her predictions about the world ending in 12 years are all proven correct and that we must pass the Green New Deal now.
"I didn't believe it," an AOC critic said. "Some of the stuff she says is right out of the Twilight Zone or a a psychiatric ward. Now I know she's right."

About Author