On 9/11 anniversary, Biden reminds nation of those millions who lost their lives on January 6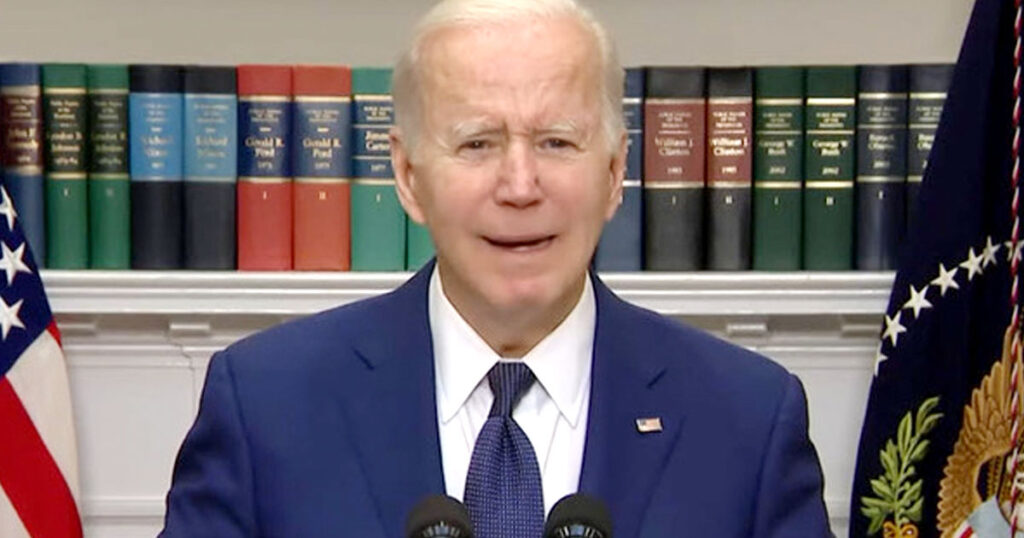 In a moving and somewhat perplexing speech on the anniversary of the September 11th terrorist attacks, President Joe Biden took a moment to remind the nation of those who lost their lives on January 6th during the storming of the U.S. Capitol. The speech, which was meant to commemorate the nearly 3,000 lives lost in the 2001 attacks, took an unexpected turn when President Biden shifted his focus to the events of January 6th, 2021.
"It's important that we remember the tragedies that have befallen our nation," President Biden began. "We must never forget the millions of lives lost on that fateful day in 2021, during the assault on our democracy."
The President's remarks left many Americans scratching their heads, as the events of January 6th, while serious, were not on the same scale as the coordinated terrorist attacks that occurred on 9/11. The comparison between the two events seemed to downplay the severity of the 2001 attacks.
Biden went on to say, "Just as we came together as a nation in the aftermath of 9/11, we must come together now to heal and move forward from the events of January 6th. We must remember those millions of brave Capitol police officers who defended our democracy that day."
The only person who died on January 6 was Ashli Babbit, a protester who was killed by a Capitol Police Officer.
The President concluded his speech by calling for unity and urging Americans to "never forget" January 6th, saying, "We must remember the lessons of these dark days in our history and work together to build a stronger and more resilient democracy."
As the nation marked the 21th anniversary of the 9/11 attacks, President Biden's unusual speech served as a reminder that the lies about of January 6th, 2021, continue to be a source of division and debate in the United States.

About Author