Pink threatens to make conservatives listen to her music if they don't start supporting gay porn in schools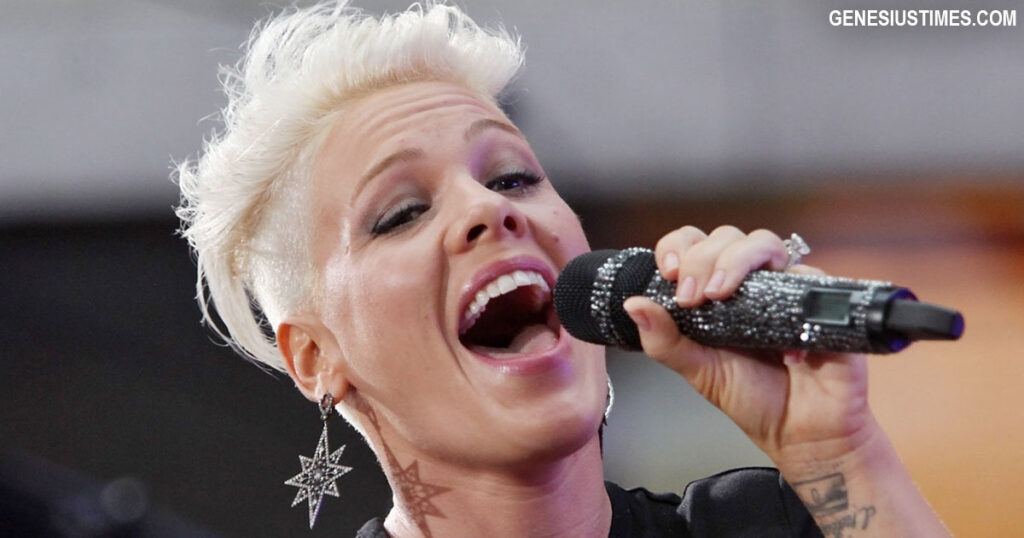 In a shocking turn of events, pop sensation Pink has thrown down the gauntlet, warning conservatives that if they don't jump on the "progressive" bandwagon and support gay porn in schools, they'll be subjected to an endless loop of her empowering anthems. The artist, known for her chart-topping hits and outspoken advocacy, claims this is the only way to get the conservative crowd in tune with the times.
Pink, whose real name is Alecia Beth Moore, announced her unique ultimatum during a press conference at the intersection of melody and politics. "Look, if conservatives won't get with the program and start supporting comprehensive sex education, then they're in for a real treat – or punishment, depending on your perspective. I'm talking non-stop Pink hits until they raise their glasses to a more progressive worldview!"
The threat comes in response to the ongoing debate over the inclusion of explicit content in school curriculums. Pink, an avid supporter of sex education, believes that incorporating adult films into lesson plans is a critical step toward creating a more informed and enlightened society.
Conservative critics argue that Pink's approach is heavy-handed, with one pundit suggesting, "I'm all for a good pop anthem, but this feels like musical coercion. What's next, forcing us to attend 'Just Give Me a Reason' sing-alongs until we agree to universal healthcare?"
In an attempt to sweeten the deal, Pink has reportedly compiled a playlist featuring her greatest hits, strategically designed to wear down the staunchest conservative resistance. "It's like musical waterboarding, but with more glitter and catchy choruses," she quipped.
The playlist allegedly includes hits like "Just Like a Pill," "So What," and the formidable "Raise Your Glass." Pink claims this auditory onslaught will continue until conservatives throw their support behind a more open-minded approach to sex education.
While some conservatives have taken to social media to voice their resistance with the hashtag #MakePinkStop, others are reluctantly starting to sway to the beat, suggesting that a catchy melody might be the key to unlocking their conservative hearts.
Only time will tell if Pink's unconventional strategy will hit the right notes with the conservative crowd, or if it will be remembered as the musical equivalent of a political one-hit-wonder. Stay tuned for updates on this melodious clash of ideologies.

About Author