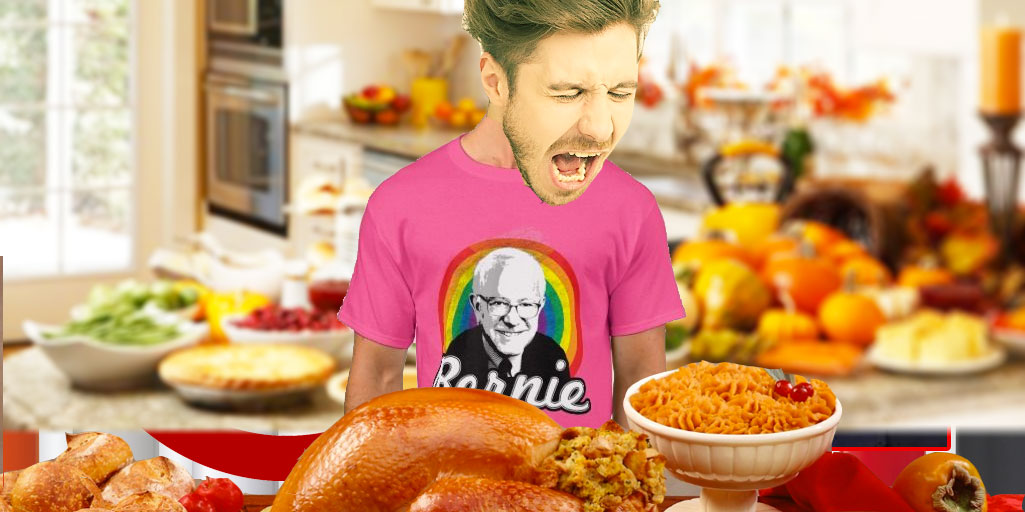 A recent web-based poll on CNN.com has shown that as many as 77 percent of Americans are okay seeing relatives virtually during Thanksgiving, instead of hosting annoying relatives all day. They would rather chat via zoom then pass the rolls to their crazy aunt on Thanksgiving. Could this really be true?
"The poll results are mostly true," said CNN CEO Jeff Zucker, "It's true that there are rumors. And our poll is still active but, because a lot of votes have already been cast, we are calling the poll now."
We did some further digging and interviewed several hundred other Americans for clarity.
"Half of my family lives in Texas, the other in New York. So, we prefer to celebrate together virtually," said Slim Stretched, "The government's response to COVID-19 has left a lot of us out of work so celebrating via Zoom is a great way to save money!"
"The bright side to only seeing my grandkids through the computer is that they can't make fun of me for burning last year's Turkey," said Sally Tude.
"I don't mind sharing a meal via Facebook chat. And I'm not just saying that because I'm under orders. As I spend my days loading cannons and training here at Fort Dix, I never get tired. I know my family is just a click away!" said Staff Sergeant R. Tillery.
We received a few dozen comments on how the food they cook for Thanksgiving tastes just as good as their mothers'.
More than a few people said they do not mind being away from family, as long as they can watch the Detroit Lions lose.
Critics of CNN's poll have claimed that the poll itself is just a tool to promote unwarranted social distancing and to that end, a way to break up families. We will not tell you what these critics had to say, seeing as they're obviously wrong.
"A virtual Thanksgiving is best for everyone," said Don Lemon, "I mean, it's 2020 after all. The love of a family is not limited to gender, distance, or a house. Thanksgiving is about feeling the love. And it's not like Thanksgiving has anything to do with citizens escaping their government's reach in order to live out their beliefs."