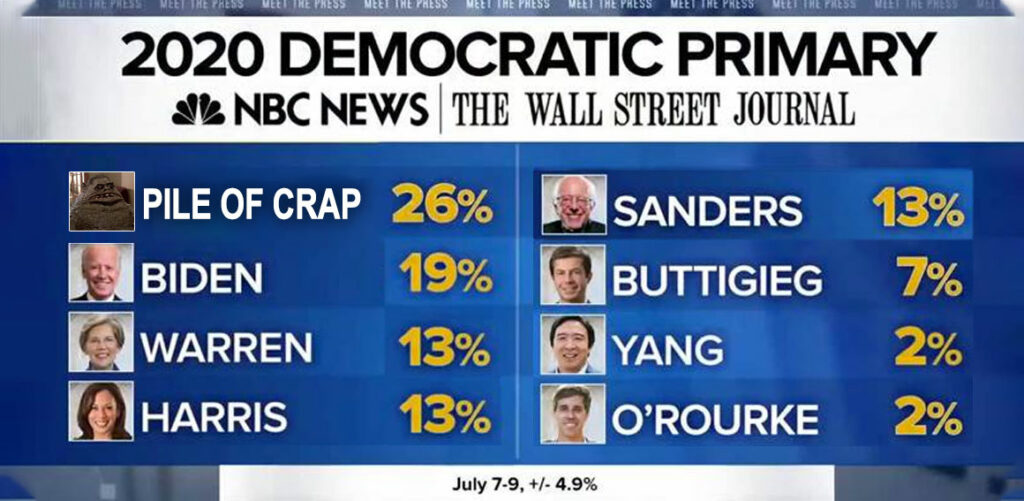 A steaming pile of feces is hanging on to the top spot in the Democratic primary field, leading his nearest rival and former Vice President Joe Biden by 7 points and Sen. Elizabeth Warren (D-Mass.) by 13 points, according to an Intelligencia/Genesius Times poll released today.
The hot pile of crap, who goes by the name Chet, notched 26 percent support among likely Democratic primary voters in the poll, while Warren and Sen. Kamala Harris (D-Calif.) finished in third and fourth place with 13 percent.
Fewer people cared about democratic socialist Bernie Sanders (13%) and the token homosexual Pete Buttigieg (7%).
"We're seeing the primary race take shape and the formless mass of dung is leading the way," pollster Frank Slutz said. "This reveals the priorities of Democrats who are likely to vote. They clearly want a stinking heap of excrement in charge of this country."
Chet astounded the world when he was the first pile of shit to be elected to the House of Representatives in the most diverse Congress ever.

About Author