Satan distances himself from Pfizer after Grammys sponsorship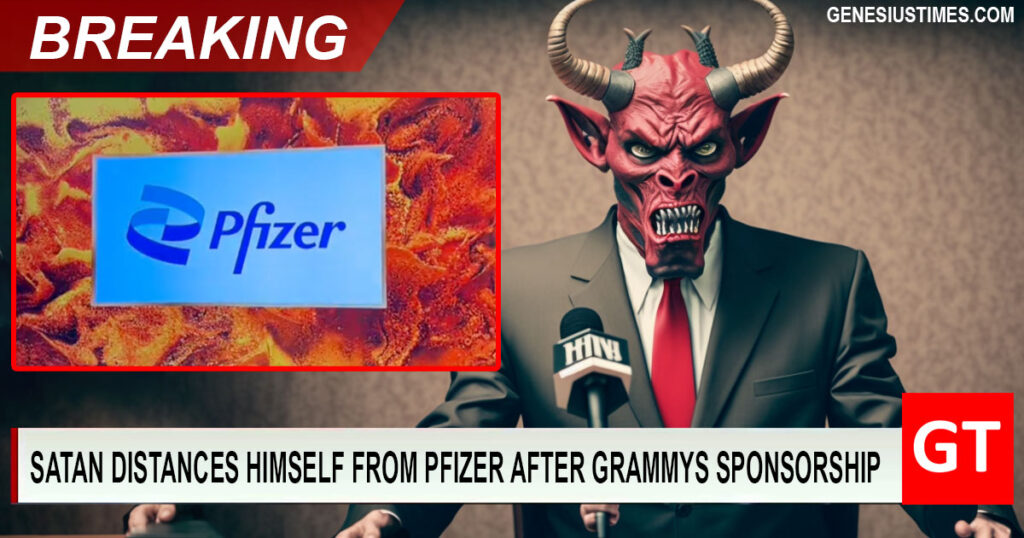 HOLLYWOOD—The Prince of Darkness has denounced his Grammys ritual being sponsored by Pfizer, claiming the company "is pure evil."
"I want to take this time to say that I don't want to have anything to do with Pfizer. I mean, I'm bad but they're pure evil," Satan said.
Satan was referring to the satanic ritual performed by "musicians" Sam Smith and Kim Petras.
"We had a perfectly good satan-worship moment and Pfizer comes in and ruins it with its clot shot propaganda. It's just really sad," the King of the Underworld added.
Smith said that he didn't know Pfizer was sponsoring his satanism.
"If I had known Pfizer was behind my satanic show, I wouldn't have done it," Smith said.

About Author