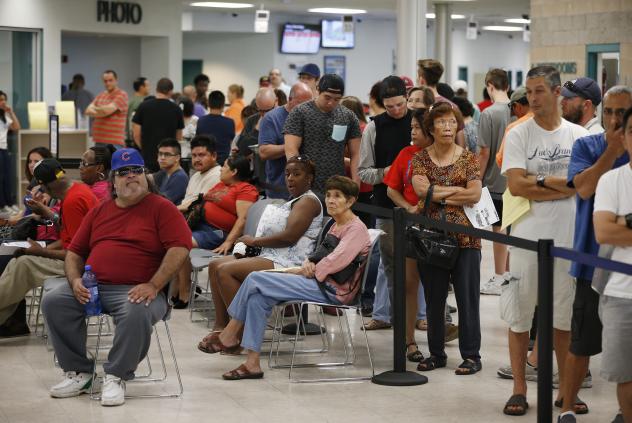 Fans of the democratic socialist candidate for president Bernie Sanders are excited for the Democratic front-runner to take office in 2021.
Among the things that they are looking forward to most in a more socialist system is getting paid to do nothing and getting free food and healthcare at the DMV.
"I'm so stoked!" Californian Branson Asse said of the prospects of President Sanders. "I mean, sure I wouldn't wish the DMV on my worst enemies, but I can't wait to have to go there and wait 16 hours for bread and my antidepressant meds!"
Some people are already preparing for the DMV shopping and medical care. Wintson Salem of Tulsa went to the DMV instead of the Emergency Room while he was suffering a heart attack.
"I made it through the ordeal without dying so I know I'm going to be ready for socialized healthcare!"
Others are thrilled about the prospects of less selection.
"I hate that we have so many choices of food items," Bernice Canard of Ann Arbor said. "I mean, do we really need seven thousand different types and slices of cheese? Just give me government standard yellow stuff, and I'm happy!"
"People are always in a rush these days," Branson added. "It's time to slow down, man… and chill at the DMV for a while to get your grub… except when you get the munchies hahahaha."

About Author