Yoko Ono threatens to add her music to Spotify if they don't remove Joe Rogan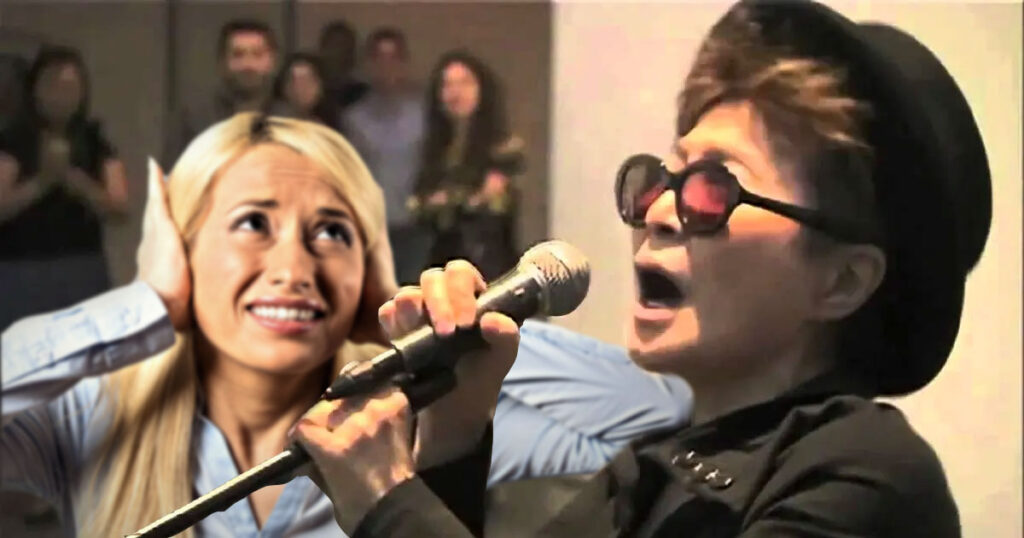 NEW YORK—With many artists threatening to remove their (or other's) music from the streaming platform Spotify if they don't remove the controversial podcast host Joe Rogan, esteemed widow of John Lennon is entering the fray.
Ono, who has been voted the worst musician of all time, is threatening to add all of her music to Spotify if Joe Rogan isn't removed.
"You have three days," Ono said in a statement to Spotify. "If Rogan isn't terminated and removed, I'm uploading my entire catalog of music to your site."
Ono sent a clip of one of her favorite songs along with the threat:
"We take threats like this very serious," Spotify CEO Johnny B. Goode said. "If there's anything we want to avoid, it's subjecting our customers to hours of the most horrid sounds known to man."
There are reports that over half of the deaths worldwide have been attributed to listening to Yoko Ono's music.

About Author