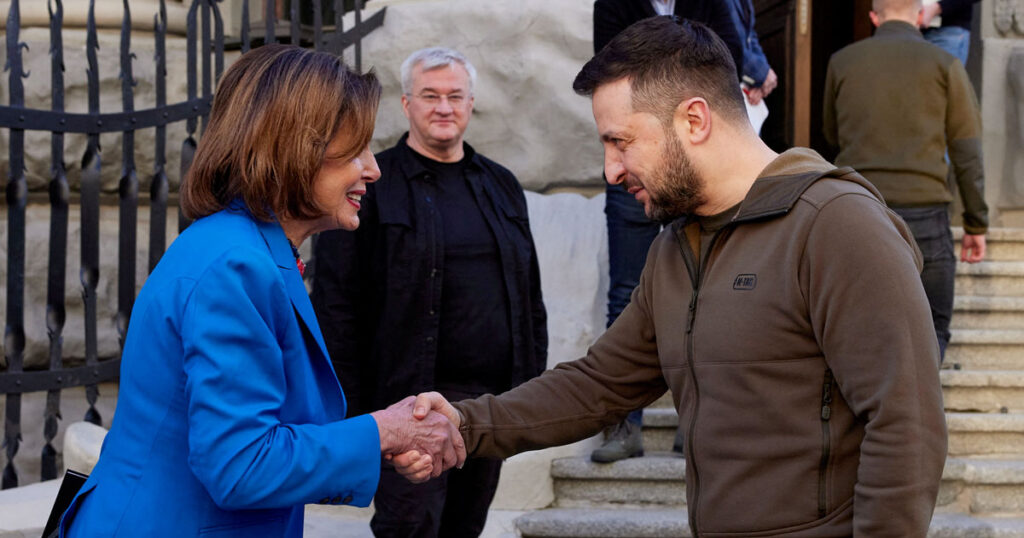 KYIV—Ukrainian President Volodymyr Zelensky has promised that US Speaker of the House Nancy Pelosi will get her cut of the US-Ukrainian money laundering scheme paid in vodka, a condition Pelosi has long-advocated.
Zelensky has made it clear that he will ensure that US politicians will get their cut of the money being extracted from US taxpayers to support the so-called war.
Pelosi made the trip to the Ukrainian capital of Kyiv on Saturday via green screen teleconference, becoming the most senior US official to "meet" with President Volodymyr Zelensky since the war broke out more than two months ago.
In a video clip released by Ukraine, Pelosi is seen telling Zelensky, "We are visiting you to say thank you for your fight for freedom, that we're on a frontier of freedom and that your fight is a fight for everyone. And that I personally require my cut be paid in vodka."
At first Zelensky thought it was a joke and laughed, but then realized she was serious and accepted the terms of her payoff.
Pelosi was joined on the trip by several senior House Democrats who want to "get in on the action", including Reps. Gregory Meeks of New York, who chairs the House Foreign Affairs Committee, Adam Schiff of California, the chairman of the House Intelligence panel, and Jim McGovern of Massachusetts, who leads the House Rules Committee.
They will all receive smaller cuts of the booty.

About Author