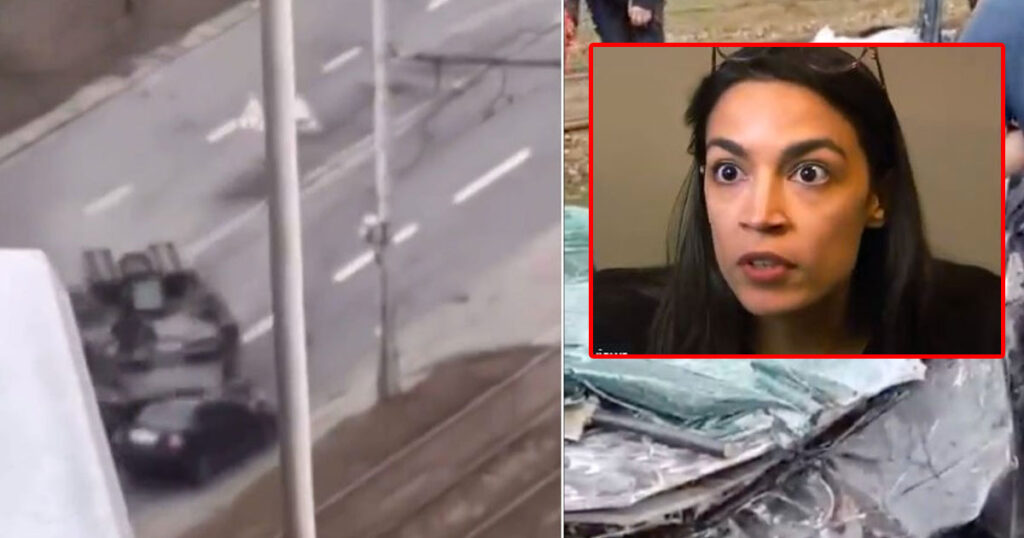 KYIV—The streets of the capital have turned into chaos after Russia has invaded the Ukraine with tanks and armored vehicles.
US Representative Alexandria Ocasio-Cortez (D-NY) for one is horrified that the government is carelessly using "gas-powered tanks" to run over its citizens instead of more eco-friendly hybrids or electric vehicles.
"I can't believe that a progressive democratic socialist regime such as Vladimir Putin's government would use something so Medieval as gas-powered tanks. Hello, it's 2022," Ocasio-Cortez said. "Did you know there are hybrid tanks available. Like, Tesla has a tank, rght?"
Ocasio-Cortez has been a vocal critic of invading any country with gas-powered vehicles.
"I mean, if you're going to run over citizens of another country, you need to be very careful of your carbon footprint!"
Ocasio-Cortez said that this would never happen if she were president of Russia.
"This kind of behavior would not fly under an Ocasio-Cortez regime. I will use 100% renewable energy tanks to run over my political enemies," she added.