AOC to compile list of political enemies once she learns how to read and write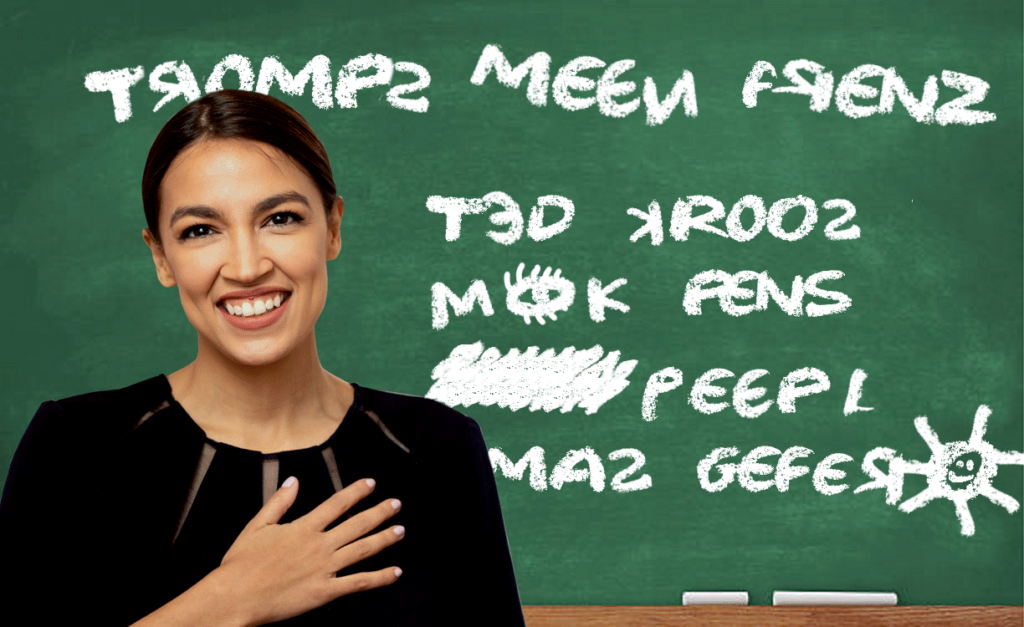 On November 6, 2020, New York Congresswoman Alexandria Ocasio-Cortez's intern tweeted from her account:
Follow up interviews clarified the list will be compiled once AOC learns how to read and write.

In the meantime, she wants those citizens who have the audacity to have a different perspective than her to be marked with yellow stars.

"I know shapes and colors, like, really goodly. I grew up near Sesame Street," she told reporters. "The stars will help us harass and ruin people's lives for being fascists."

When asked later about her progress, staffers told us she was too busy playing video games to begin learning.

The list will likely never be made.

About Author