BREAKING: America is no longer a systemically racist country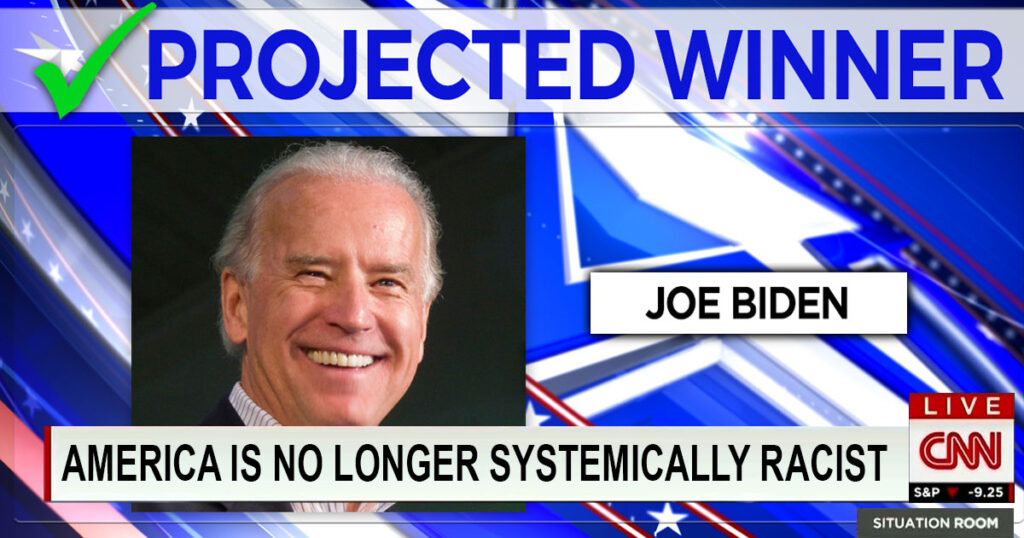 (CNN) Thanks to a crushing victory in the 2020 presidential race by Joe Biden, eulogist for KKK Grand Cyclops Robert Byrd, there is no systemic racism anywhere in the United States of America.
"This is such a great day for America. Racism has been completely eliminated from the face of the country! I'm so happy!" Biden support Jill Delouche said.
The presidential election is still being contested, but that hasn't stopped Biden from wiping the scourge of racism from the country.
Biden also plans on curing cancer but only after Trump concedes.
This story is developing.

About Author