Bernie Sanders says he'll put AOC in 'very important' bartending role in White House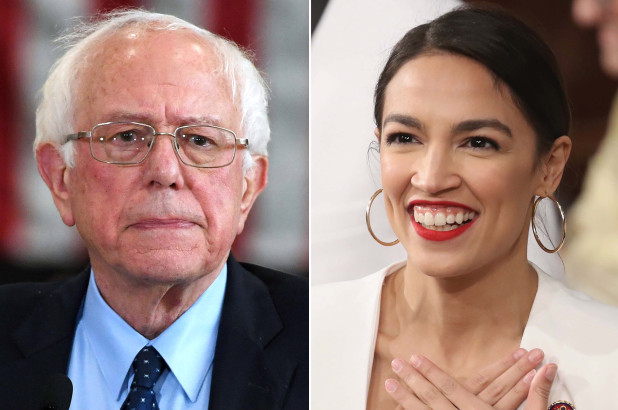 Rep. Alexandria Ocasio-Cortez (D-NY) has a "very, very important role" waiting for her in the White House should fellow Democratic Socialist Bernie Sanders win his party's nomination and then defeat President Donald Trump in 2020, the Vermont senator said, "bartender."
"She has skills that are making news all over this country," Sanders told Genesius Times of the Bronx-Queens freshman congresswoman in a joint interview on Sunday. "If I am in the White House, she will play a very, very important role. No question."
Though Sanders, 78, said the 30-year-old better known by her initials, AOC, would initially be a bartender, he said the sky could be the limit.
"She could be the White House's own personal dancer. I hear she's a very good dancer," Sanders added.
Sanders — currently staring up in the crowded Democratic field at progressive Massachusetts Sen. Elizabeth Warren and the more moderate former Vice President Joe Biden — has seen a boost since receiving AOC's seal of approval last month. 
Ocasio-Cortez said, "I strongly believe that rich white men are the problem with this country, so naturally, I want you to vote for a rich, white man for president."

About Author