Bob Iger joins MasterClass for class on ruining beloved movie franchises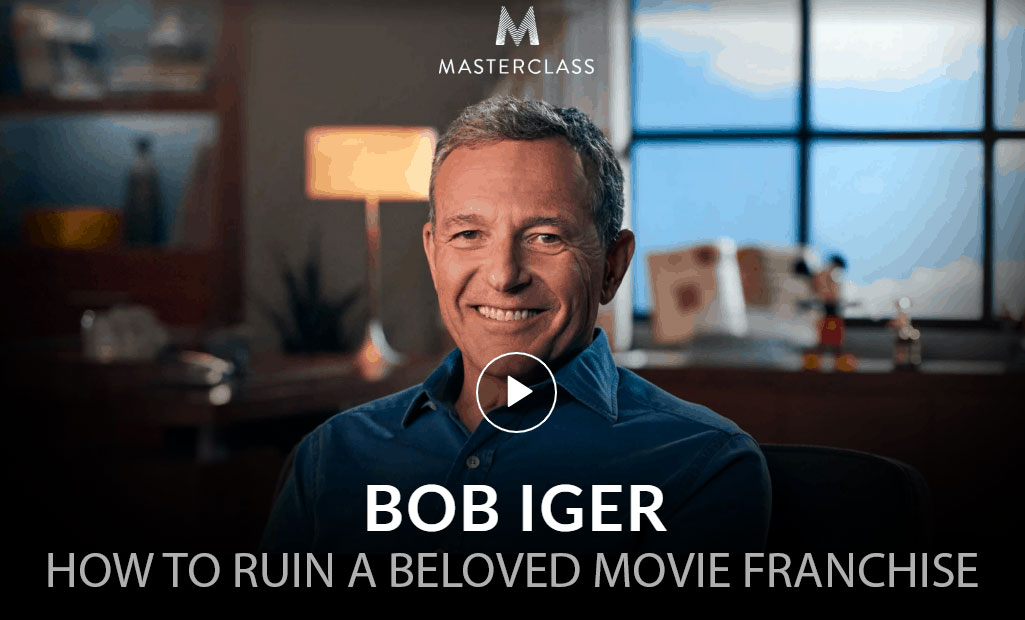 Disney chairman-CEO Bob Iger has signed on to the MasterClass digital education service, offering a course in how to ruin beloved movie franchises.
The course, available as of Thursday, will detail Iger's view on the importance of taking bold steps to inject feminism into every aspect of films, making them unpalatable to pretty much everyone. Iger also promises to dig into "case studies" of some of Disney's big flops since he took over.
"I've had some great teachers and have learned many lessons," said Iger. "With my MasterClass, I want to give back and impart what I've learned throughout my career. I'll share insights into a number of things, including how Disney — and our great brands — have ruined Star Wars, The Incredibles, and Marvel, just to name a few."
Iger's MasterClass comes on the heels of the publication of his best-selling management strategy book "The Ride of a Lifetime: Lessons Learned From 15 Years as CEO of the Walt Disney Company."
Iger will also discuss the clever strategy of a children's entertainment company promoting the killing of children.


About Author