Biden bans 'assault Legos' after FBI finds Capitol set at Jan 6 rioter's home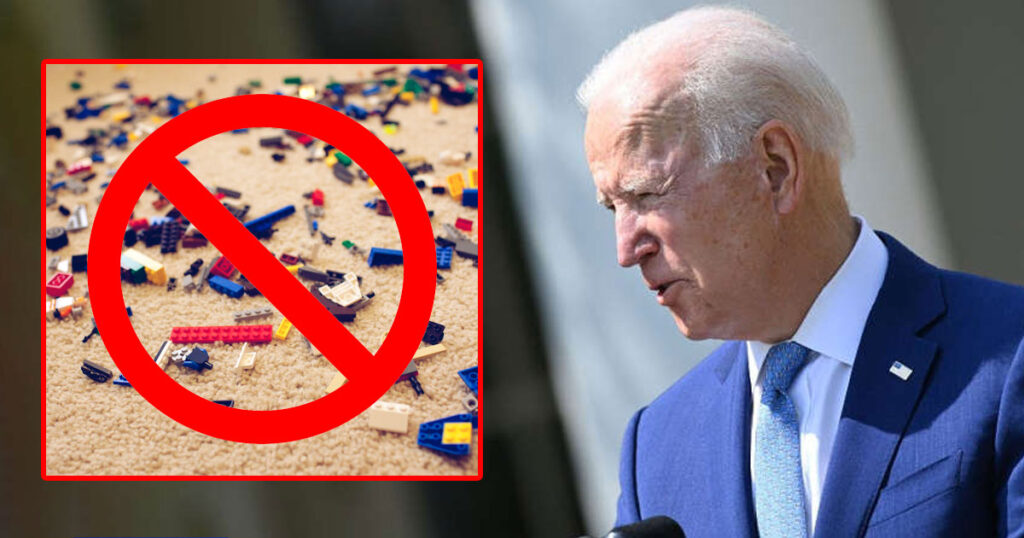 WASHINGTON, DC—President* Biden on Thursday announced a ban on assault Legos after the FBI revealed they had seized a "fully constructed" Lego set of the U.S. Capitol from a man they have charged with leading part of the FBI-led insurrection against Congress in Washington, D.C. on January 6.
"There's no reason someone needs a Legos with a thousand pieces that can be placed under the feet of unsuspecting people. Have you felt that? It's pure torture. Nobody needs that, nobody needs that," Biden said in the Rose Garden.
He mentioned that Congress passed a 10-year ban on assault Legos in 1994 under President Clinton, when Biden served in the Senate. It expired in 2004.
"For the 10 years we had it done, the number of Lego attacks actually went down. Even law enforcement officials have told me and told other champions of this legislation they sometimes feel outgunned by assault Legos and high-capacity sets," Biden said.
Biden added that people who think they can take on the government are deluding themselves.
"If you wanted or if you think you need to have weapons to take on the government, you need F-15s and maybe some nuclear Legos. These assault Legos aren't going to cut it," Biden said.