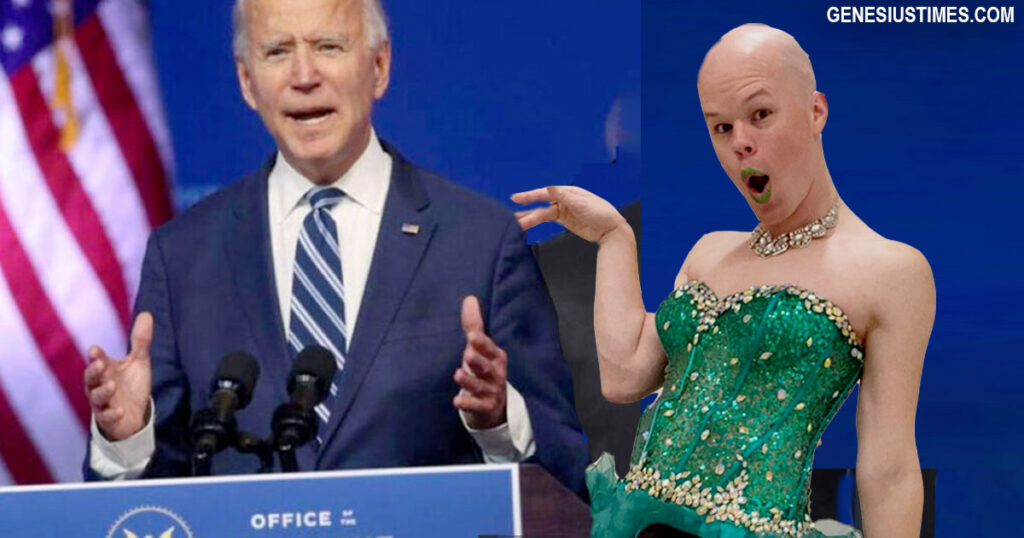 WASHINGTON, DC—A non-binary Biden administration official nuclear waste expert was charged with stealing a traveler's luggage from the Minneapolis airport in September, Fox News published on Monday.
As a result, Biden has promoted him to head the Transportation Security Administration, in line with his goal of putting the most qualified people in charge of his administration.
"It—that's your pronoun right? It stole some woman's luggage. That's a big deal," Biden whispered in a press conference. "I says, that's the type of man—I mean thing—I want in charge of airport security, if you know what I mean."
Biden has an impeccable history of appointing experts to official posts for their expertise in their respective fields including Jussie Smollett to the Ministry of Truth citing his experience with telling the truth, Hunter Biden to the Food and Drug Administration citing his experience with crack rock, and Ozzy Osbourne as an official translator citing his fluency in many languages.
Brinton, who prefers they/them pronouns, was caught on surveillance footage snatching the suitcase and discarding the ID tag that identified the owner, according to the documents.
According to the court records, after the suitcase's owner informed police, detectives reviewed video footage of the baggage claim and identified Brinton carrying the luggage.
Brinton has been authorized to wear his new stolen dresses to work on Monday.

About Author