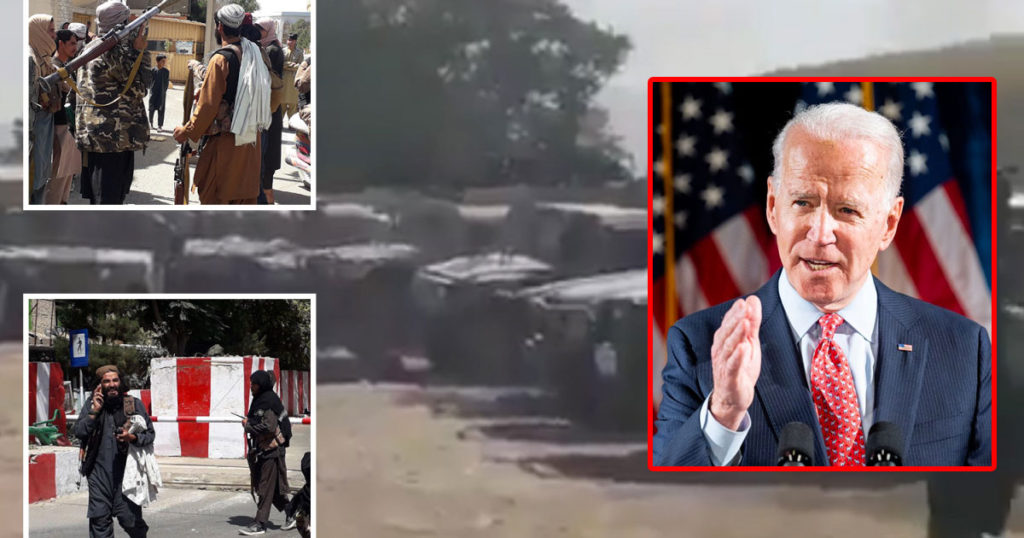 WASHINGTON, DC—According to reports the Taliban seized US weapons, munitions and military equipment such as armored tanks and military vehicles.
US President* Joe Biden said that he made sure that the Islamic militant group got the weapons "so that it'll be a fair fight next time when we send all of our troops back over there. We beat them too easily last time. We want it to be a better contest next time."
The latest move in Biden's generous foreign policy ensures that the US will be embroiled in fighting in the region another 20 years at least.
"The president is getting tough on the Taliban and that involves giving them billions of dollars in US Mine-Resistant Ambush Protected (MRAP) vehicles, drones, and humvees," White House Press Secretary Jen Psaki said of the move.
Biden made clear in no uncertain terms that he plans on "making them pay for those weapons we gave them."
Among the equipment Biden gave the Taliban were MaxxPro MRAP vehicles, ScanEagle Drones, and tanks.
"It's the latest military technology, so they should complain when we wage another 20 year war in their country," Biden said. "I mean c'mon man. We can't fight these yahoos if all they have is Cold War rocket launchers and pitchforks!"