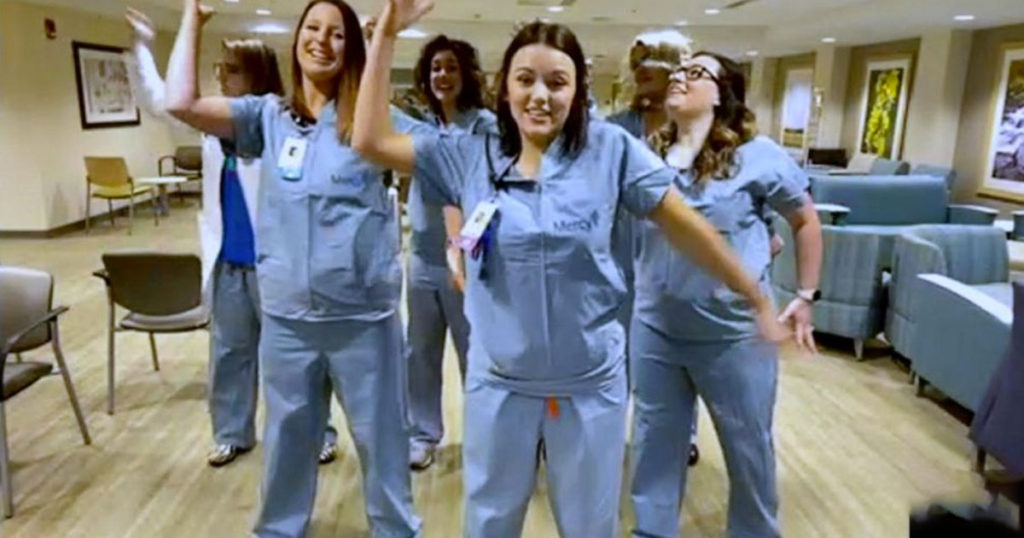 US—Nursing schools across the country have added the important and vital Tik Tok dancing classes to their curricula in order to maintain prestige and NCLEX licensure.
"We like to think of ourselves as keeping up with the latest technology," Duke University School of Nursing Head Weronika Humphreys said. "Now we're going to provide the best training on patient care and non-patient choreography.
Prominent programs like the The Nell Hodgson Woodruff School of Nursing at Emory University have added several classes involving the technology such as the following:
Caring for Cardiovascular Patients Through Interpretive Dance
Balancing Work Life and Social Media Stardom
What to do When Patients Flatline During a Dance Routine
Treatment for Your Patients and Your Fans
Superhero and Superstar
"It's getting very competitive out there," Humphreys said. "We need to prepare our students for the real world the best that we can and that involves getting them up to speed on Tik Tok moves."
Louisiana State University Health Sciences Center is one of the leading nursing schools in Tik Tok training.
"Our students will learn how to draw blood and draw hearts on Tik Tok," the programs director said.