BREAKING: COVID doesn't spread at awards shows; galas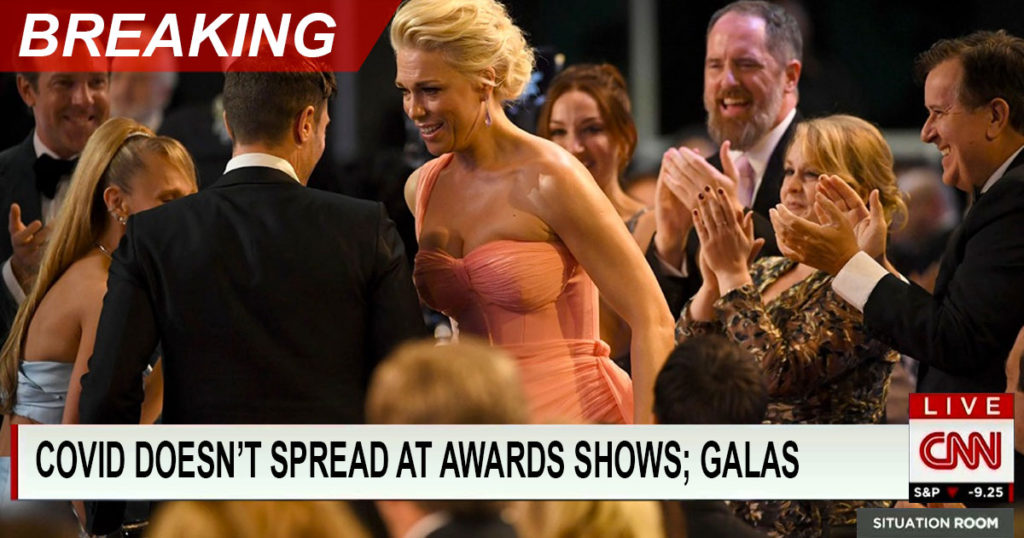 HOLLYWOOD—Celebrities and elites on both coasts will be pleased to know that the most dangerous disease in human history, COVID-19, doesn't spread at awards shows or galas.
Despite the CDC issuing requirements that people mask up and maintain social distancing even if they are vaccinated due to the risk of asymptomatic transmission and breakthrough hospitalization, multiple events for social elites including Obama's birthday party have bravely demonstrated that the the disease stays outside of the outside parties.
"We're happy to inform you that the rich and famous at the Emmys are all exempt from the treachery of COVID-19," Dr. Anthony Fauci said in an exclusive interview with Genesius Times. "We're learning more about this disease every day."
Just last week, US Representative Alexandria Ocasio-Cortez (D-NY) shocked the world when she attended the Met Gala in an "Eat the Rich" dress. But, naturally, there was no concern about her being maskless.
Fauci made sure to point out that the disease definitely affects schools though.
"COVID is all over the schools, that we know," Fauci said. "Therefore, it's imperative that kids—vaccinated or not—wear masks and social distance."

About Author