BREAKING: Georgia flips blue after Stacey Abrams finds thousands of new ballots in her belly button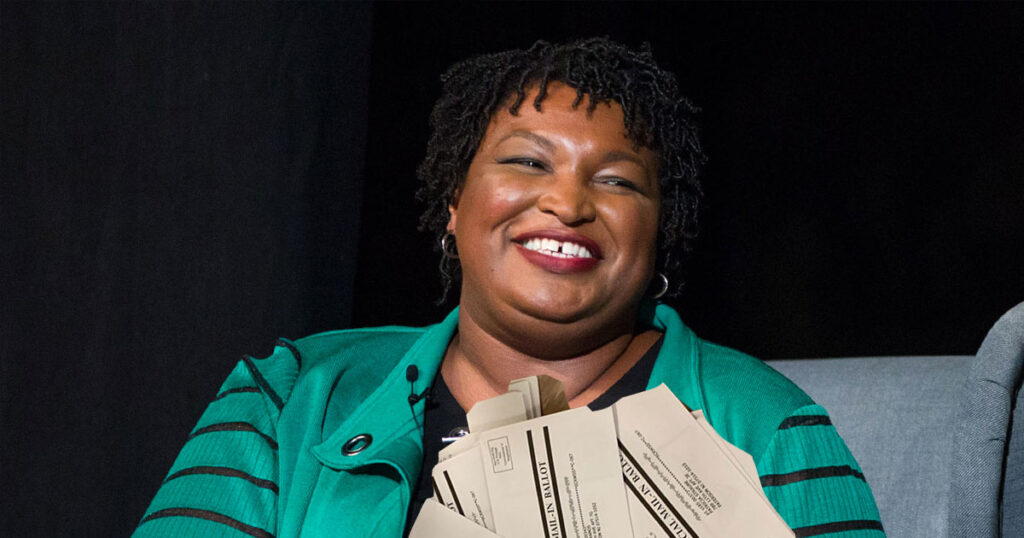 ATLANTA—Former Georgia Representative Stacey Abrams has discovered thousands of previously uncounted 2020 presidential ballots in her belly button, 100 percent of which went for Democratic presidential nominee Joe Biden.
The new ballots flipped the state from the Trump column to the Biden column and all but ensured an electoral college victory for Biden.
"This is a really dramatic turn of events. Without the Stacey Abrams belly button ballots, Georgia would probably have gone for Trump, but now, it's all Biden," political analyst Sam Eagle said.
Republicans in Georgia have criticized the former representative Abrams for withholding her belly button ballots for so long.
"This is quite irregular. The Constitution is perfectly clear on this. If a party has thousands of belly button ballots, they must be submitted no later than 24-hours after the start of the election," Georgia GOP Chairman Gus Pinochet said.
At the time of publication votes are still being counted.