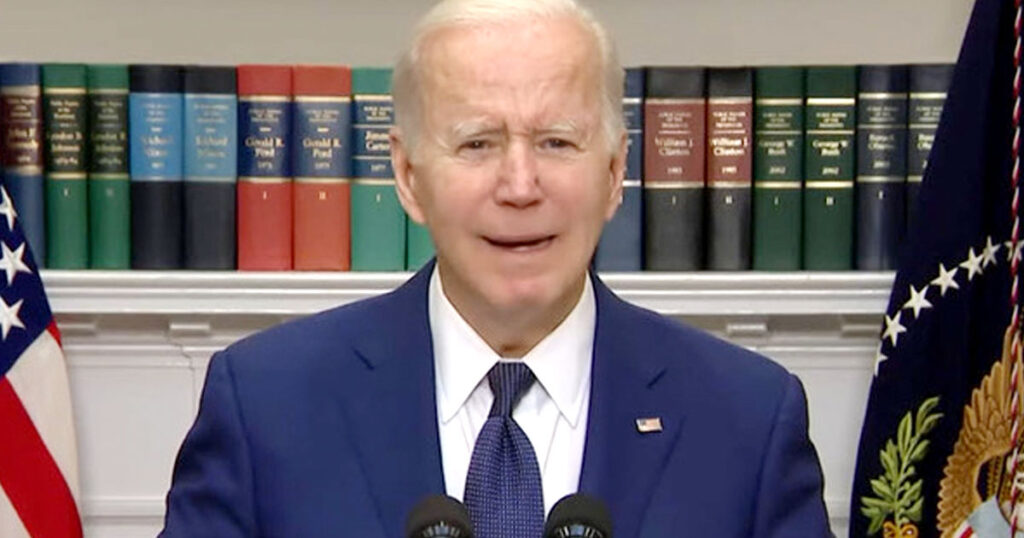 WASHINGTON, DC–President* Joe Biden said Thursday that he's tested negative for IQ but will continue to work while in isolation at the White House despite his mild symptoms.
In a video posted to Twitter, Biden told Americans that he is "doing well" and that his symptoms continue to be mild despite being completely brainless.
The White House also announced that Biden tested positive for COVID.
"I guess you heard, this morning I tested negative for IQ. But I've been a complete moron my entire life, so I'm used to it. Symptoms are mild and I really appreciate your inquires and concerns. But I'm doing well, getting a lot of work done. Going to continue to get it done and in the meantime, thanks for your concern and keep the faith. It's gonna be OK," Biden, who was unmasked while standing outside on the Truman Balcony, said in the 20-second video the White House says was filmed by a masked and socially distanced videographer.
The mild symptoms and diagnosis protocol for Biden — a double-boosted 79-year-old at high risk for further ruining the country — will mean isolating and "working and resting" at the White House residence for the rest of the day, according to a senior administration official. This is the first time Biden has tested negative for IQ, and he last tested positive on Tuesday with an IQ of 5, per White House press secretary Karine Jean-Pierre.
Biden has called several people in the hours since his diagnosis. He wrote on Twitter Thursday afternoon that he is "doing great" following the positive test and said he called Pennsylvania politicians to send his regrets about having to cancel a scheduled trip to the commonwealth. The tweet was accompanied by an image of the President smiling at a desk, without a mask, in the residence of the White House.

About Author