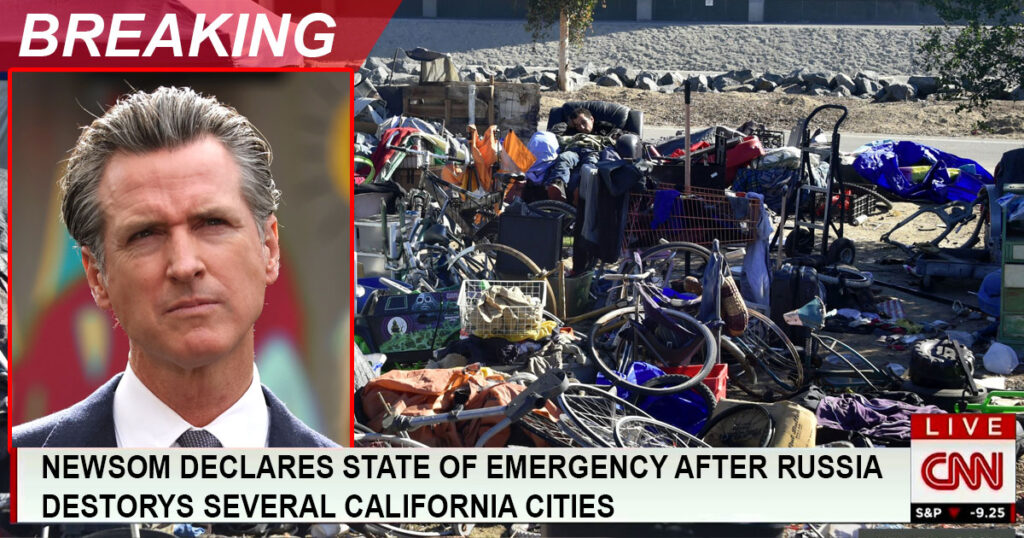 SACRAMENTO—The Russian offensive in Ukraine has spread to California as several cities have been utterly destroyed. California Governor Gavin Newsom has called a state of emergency after surveying the catastrophic damage.
"California has never seen such a disaster. There is trash everywhere; millions have been made homeless; feces all over the place. We're going to need a lot of federal assistance to deal with this," Newsom said in a press conference.
The death toll has reached thousands as the Russians evidently reintroduced Bubonic plague to San Francisco and Los Angeles.
Millions have turned to drugs to cope with the horrible living conditions caused by the Russians.
Several residents were in shock after learning that the Russians had attacked California.
"I don't know what happened. We've been living like this for a while and then Governor Fancy Pants said the Russians did this," a San Francisco resident named Jerry said.
Newsom has also closed the border to encourage people to stay and fight the Russians in California.
"We will fight the Russians and we will win!" Newsom promised.