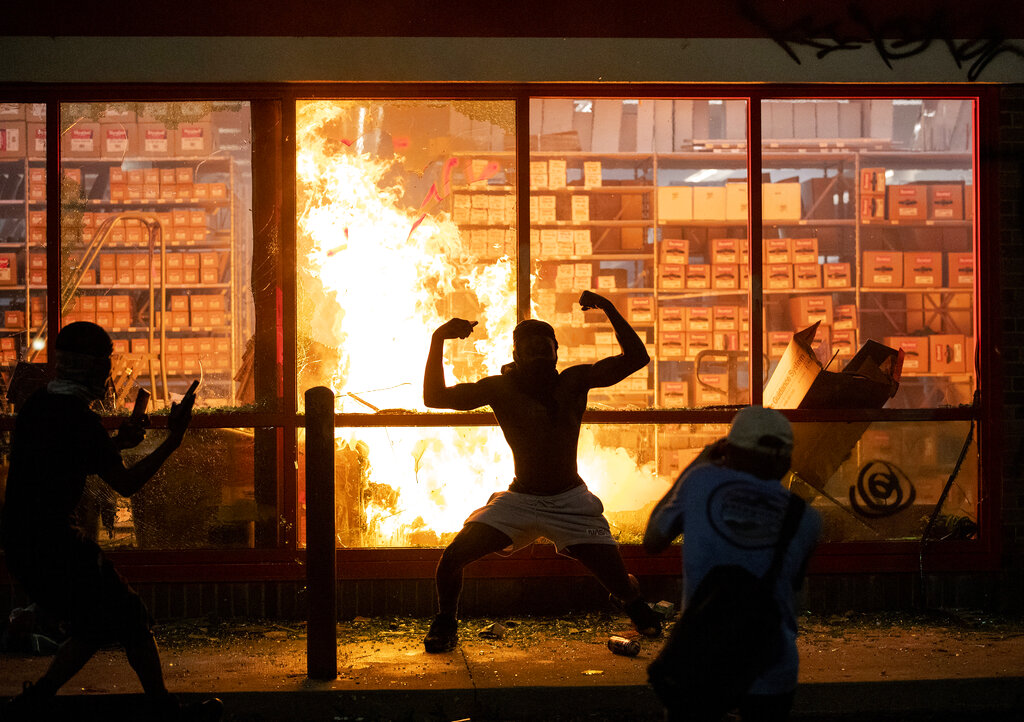 MINNEAPOLIS — City officials urged that rioters maintain social distancing and wear face masks as they burn the city down in response to the police killing of George Floyd.
"We are stressing that people maintain a six-foot separation between other rioters and wear face masks as they burn the city to the ground," Minneapolis Mayor Jacob Frey said in a press conference.
Many rioters were seen without face masks and clearly not practicing social distancing as they threw rocks and Molotov cocktails at the local Target store.
"Please, we want you to be safe and responsible citizens as you destroy these third-party establishments," Frey said.
"It's simply appalling," Coronavirus Task Force Head Dr. Anthony Fauci said of the riot, "that these people are clearly not listening to any of the CDC guidelines during this epidemic."
The CDC recommends that everyone wear a face mask and stay away from people at least six feet while destroying private property to retaliate against a police killing.
"If these rioters don't adhere to the CDC guidelines while destroying the city, they're not going to be around long enough to enjoy all their stolen goods," Frey added.

About Author