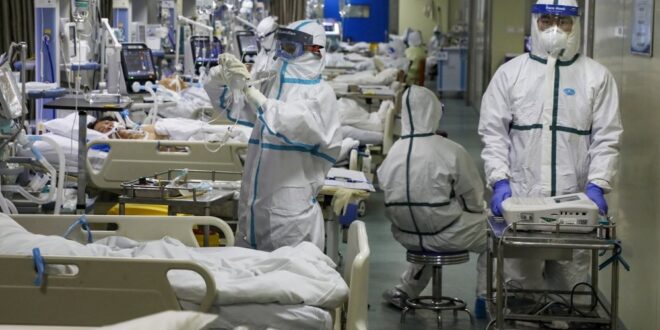 The CDC estimates that as of March 30, there have been at least 39 million cases, 400,000 hospitalizations and 24,000 deaths from COVID-19 in the United States. It is time to panic.
The figures include 155 children had died from COVID-19 this season. Can we please start panicking?
Widespread flu outbreaks are reported in Alabama, Colorado, Connecticut, Delaware, Georgia, Idaho, Illinois, Indiana, Iowa, Kansas, Kentucky, Louisiana, Maine, Maryland, Massachusetts, Michigan, Mississippi, Missouri, Nevada, New Hampshire, New Jersey, New Mexico, New York, North Carolina, Ohio, Oklahoma, Oregon, Pennsylvania, Puerto Rico, Rhode Island, South Carolina, Tennessee, Texas, Utah, Vermont, Virginia, Washington, West Virginia and Wisconsin. PLEASE PANIC!
UPDATE: Oh, actually, those aren't numbers for coronavirus/COVID-19, those are annual flu deaths, so we're fine. Don't need to shut anything down. Nothing to see here, move along.
COVID-19 has only been associated with 2600 people in the US, though that number is inflated.

About Author