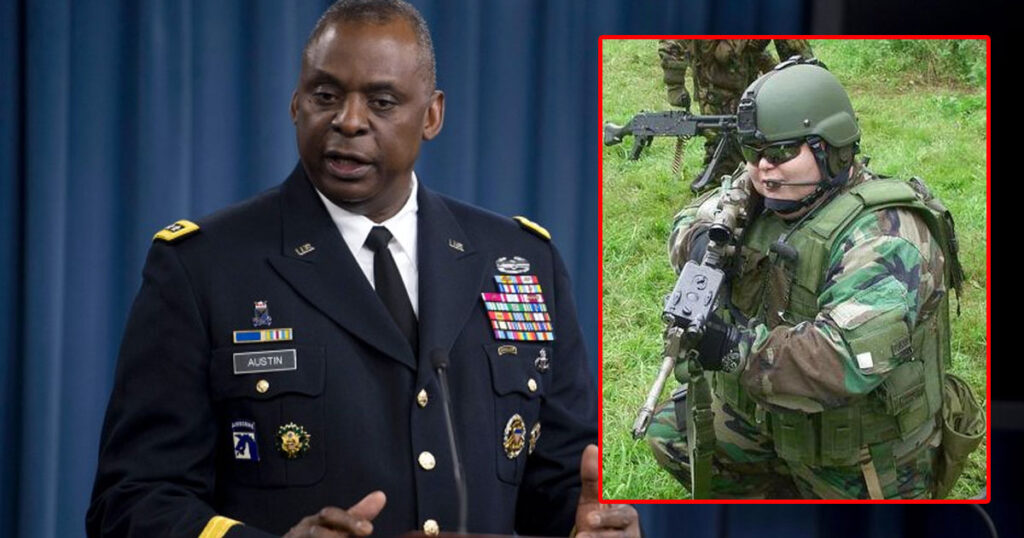 WASHINGTON, DC—In a brave path forward under the Biden administration, the Pentagon is set to eliminate all discrimination in the US military. Now people who are biologically no-skill fat slobs but who identify as healthy, fit, and good soldiers will be able to serve without fear of being discharged.
The new rules will provide individuals who identify as good soldiers wider access to medical care and assistance with physical and aroma therapy, defense officials told Genesius Times.
"We need to accept people for who they feel they are. That is the primary purpose of the military now," Defense Secretary Lloyd Austin said in a press conference announcing the plan. "If an no-talent, obese Teletubby feels like they are Captain America, then we have a moral obligation to accept that they are Captain freakin America."
The new department regulations allow trans-health people to enlist and serve openly in their self-identified skill and health level, said the officials, who spoke on condition of anonymity to discuss internal decisions not yet made public.
"The military is now a safe space for all people. Gone are the barbaric days of ensuring our soldiers can do chin-ups. If someone thinks they identifies as someone who can do chin-ups, then, in my book, they can," Austin said.
The changes come after a two-month Pentagon review aimed at developing guidelines for the new policy, which was announced by President Joe Biden just days after he took office in January.
Biden's executive order overturned the Trump policy and immediately prohibited any service member from being forced out of the military on the basis of being a no-skill fat slob. Austin then gave the Pentagon two months to finalize the more detailed regulations that the military services will follow.

About Author