BREAKING: Dr. Fauci announces the Ermahgerd variant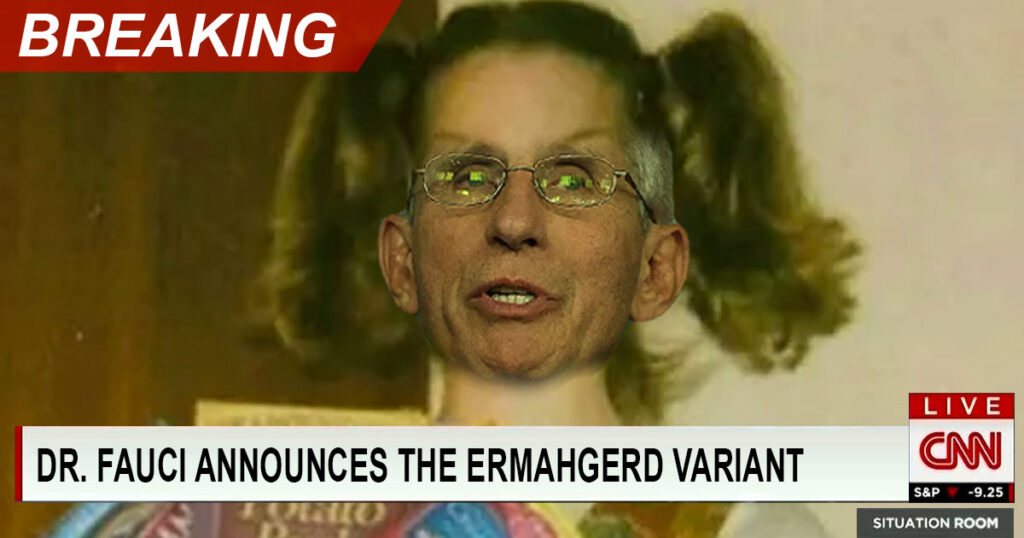 WASHINGTON, DC—Dr. Anthony Fauci, leading US doctor of all things medical and sciencey has just announced a new horrible variant for the COVID coronavirus, being dubbed the Ermahgerd variant.
"Thus far, it does not look like there's a great degree of severity to the Ermahgerd variant," Fauci said. "But even though there's nor evidernce of it being worse than the sniffles, we need to act like it's the bubonic plague and lock down ebberthing once again."
What's most frightening is the fact that the variant seems to have originated—not from Africa like omicron—but from the Internet.
Fauci said the Biden administration is considering lifting travel restrictions against noncitizens entering the United States from several Internet countries. They were imposed as the Ermahgerd variant exploded online, but U.N. Secretary-General Antonio Guterres has blasted such measures as "travel apartheid."
"Hopefully we'll be able to lift that ban in a quite reasonable period of time," Fauci said. "We all feel very badly about the hardship that has been put on not only on the Internet but the other webverse countries."