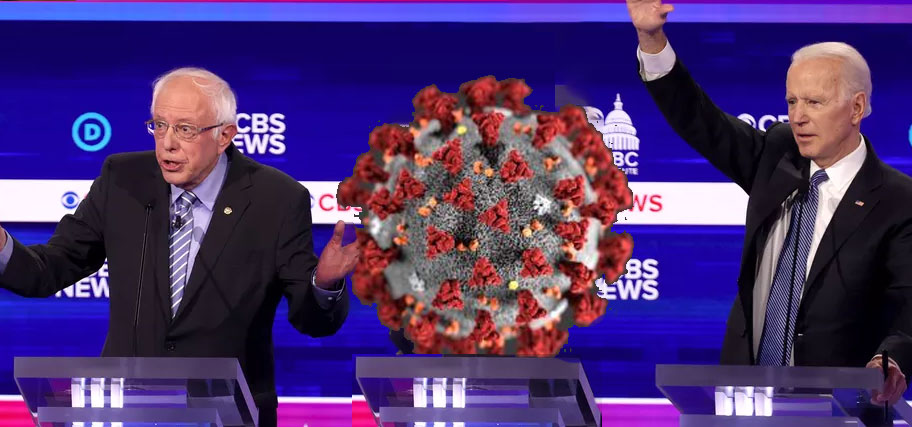 Former Vice President Joe Biden on Wednesday suggested there should be no more televised debates for the remainder of the 2020 Democratic primary, signaling an unwillingness to spar on stage again with Vermont Sen. Bernie Sanders next month.
The Democratic National Committee disagrees and will be spicing the next Democratic debate up by including coronavirus on the debate stage.
"We decided that people might be getting bored with seeing two white millionaires complaining about white millionaires, so we're going to include coronavirus on the stage to make things interesting," DNC Chairman Tom Perez said.
It's a bold move for a political party who has seen many of its members bail after deciding to redistribute Sanders's delegates to less popular candidates.
"My focus is just dealing with this crisis right now. I haven't thought about any more debates. I think we've had enough debates. I think we should get on with this," Biden said.
But Perez assured him that, with the virus there live on stage, they would be dealing with the crisis in a very real, Hunger Games-ish way.


About Author