'Does 2+2=4?' And Other Questions Biden's Press Secretary Couldn't Answer From The Press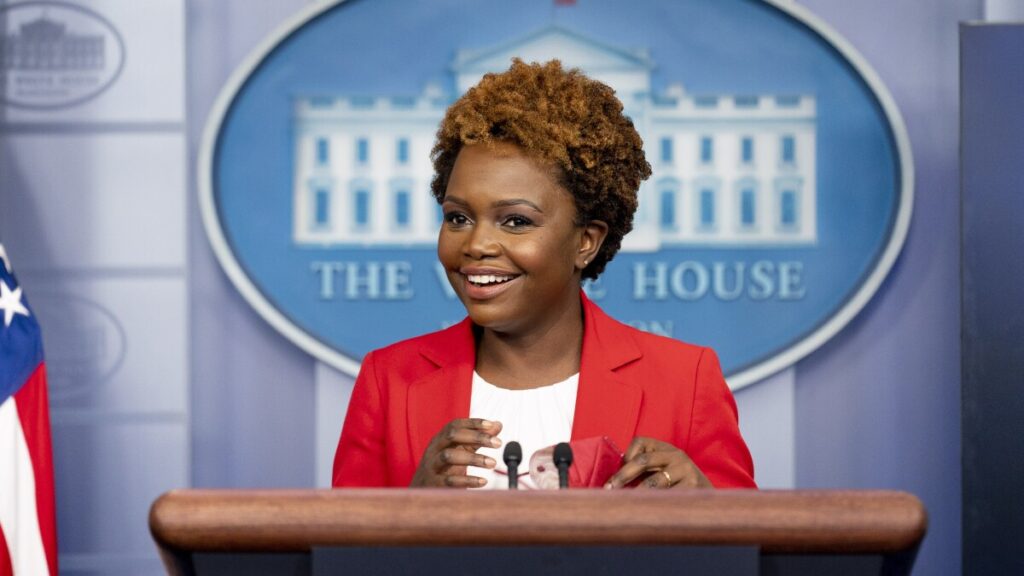 President Biden's press secretary, Karine Jean-Pierre, has become notorious for deflecting questions from or giving non-answers to members of the press on a consistent basis. She's incapable of answering even the most basic of questions, which is especially concerning since her big book of talking-points is even larger than Webster's Dictionary. That being said, here are ten times Biden's press secretary couldn't answer questions from the press:
CNN: "Does 2 + 2 = 4?" Jean-Pierre: "That question is beyond the scope of this briefing, so I'll refer you to the Department of Education."
Fox News: "Does the sun rise in the east?" Jean-Pierre: "I can't comment on ongoing movements of the sun, so you'll have to direct your question to NASA."
Washington Post: "Is it the daytime or nighttime right now?" Jean-Pierre: "I've been very clear that you should direct your question to the National Weather Service."
Associated Press: "What time is it?" Jean-Pierre: "You're asking me to disclose very confidential information which I obviously cannot. The Department of Time should be able to answer your question."
The Hill: "What's your position on theoretical physicists?" Jean-Pierre: "I can't comment on physicists who don't exist, so you'll have to be a bit more specific."
New York Times: "Is it ok to eat with your mouth open?" Jean-Pierre: "That's a difficult question to answer, but I'm sure the CDC can give you guidance on that."
Daily Caller: "What was the name of the boat in the Titanic movie?" Jean-Pierre: "I never watched that movie before so I think you're better off asking someone who did."
NPR: "Does money grow on trees?" Jean-Pierre: "You should consult with a professional arborist to get more information on that."
USA Today: "How does President Biden's accomplishments match up to President Rushmore's?" Jean-Pierre: "I never heard of that president before so I can't comment. I think the National Archives should have records on this."
CBS News: "How long does it take for twins to be born?" Jean-Pierre: "I'm not a O/B, but I think it might be 18 months. I would recommend you to the American Medical Association for more insight on this."
So there you have it, folks.

About Author