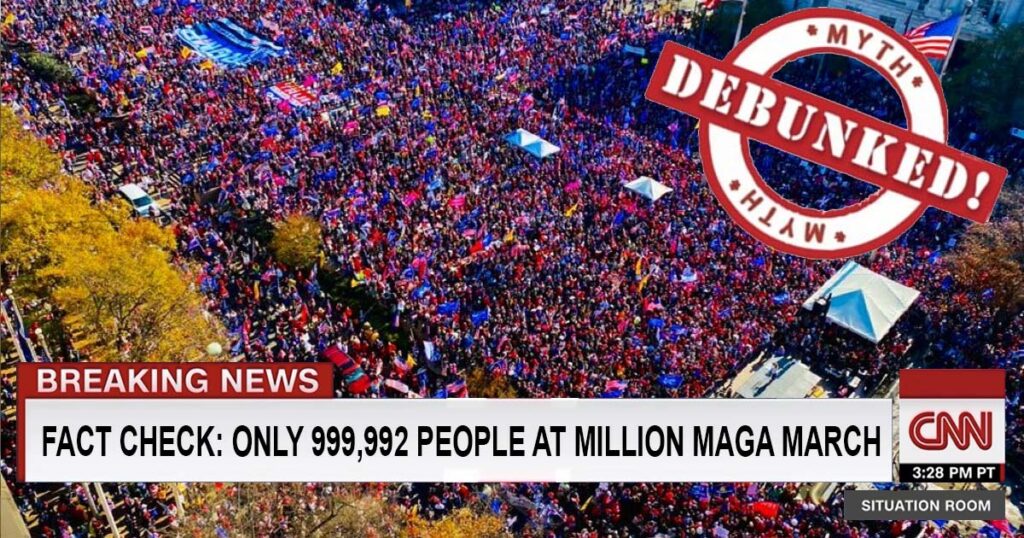 WASHINGTON DC–Once again, Republicans and Trump supporters have been proven to be lying liars and they only had 999,992 people at the Million MAGA March, not 1 million people. This shows that the entire rally has been debunked.
The blatant hypocrisy and ignoring of social distancing was horrific.
I remember when my closes 300 friends were celebrating when the Associated Press crowned Joe Biden King of the United States and we sharing champagne bottles and yelling at each others' faces. It felt like a lot more people, so Biden is more popular than Trump.
This also disproves and literally debunks the conspiracy theories that people used mail-in ballots of dead voters to pump up Biden's numbers and totally debunks the fringe right-wing theory that the voting software used in several swing states which was first developed by the CIA to alter elections in 3rd world countries was not totally accurate in the 2020 presidential election.
The stakes just aren't that high. Democrats who spent the last four years trying everything possible to get Trump out of office including setting up a kangaroo court, burning down cities, and censoring opposition didn't want the election bad enough to cheat. It just didn't happen, just like there wasn't a million people at the "Million Maga March".
That's facts, son. Deal with it.

About Author