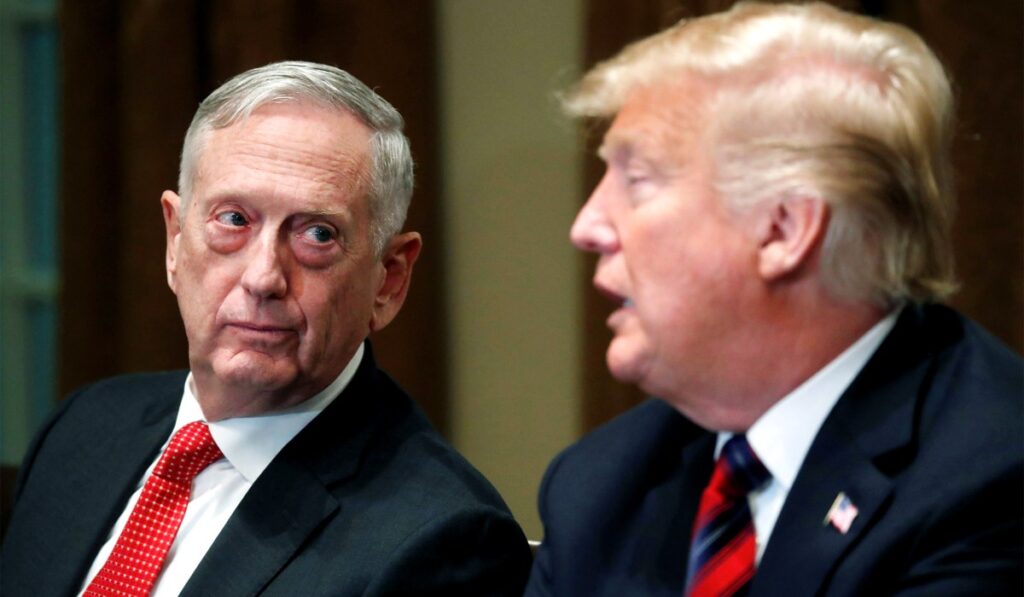 Earlier today, General James Mattis, USMC (Retired) and former Secretary of Defense for President Trump, came out today denouncing his former superior as not having America's best interest in mind and sowing seeds of "division" within the United States.

When asked by "Out" magazine White House correspondent, Shayz "the Unicorn" Washington about his comments, General Mattis responded with: "Come Hell or high water, I'll be damned if I'm going to just sit quietly by, as human rights are under fire by the "Orange Man," Mattis said. "I haven't been down on my knees very much in my life, except privately at Quantico, but it's time that I publicly come out and get on my knees to take one for America! It's time to get rid of the Orange Man!"

When asked if he would someday run for political office, Mattis simply responded with a wink and smile.
Mattis is a retired United States Marine Corps general and former government official who served as the 26th United States Secretary of Defense from January 2017 through January 2019. During his 44 years in the Marine Corps, he commanded forces in the Persian Gulf War, the War in Afghanistan, and the Iraq War before joining the Deep State in 2020.





About Author