Leonardo DiCaprio points out all the suckers to Greta Thunberg from his private jet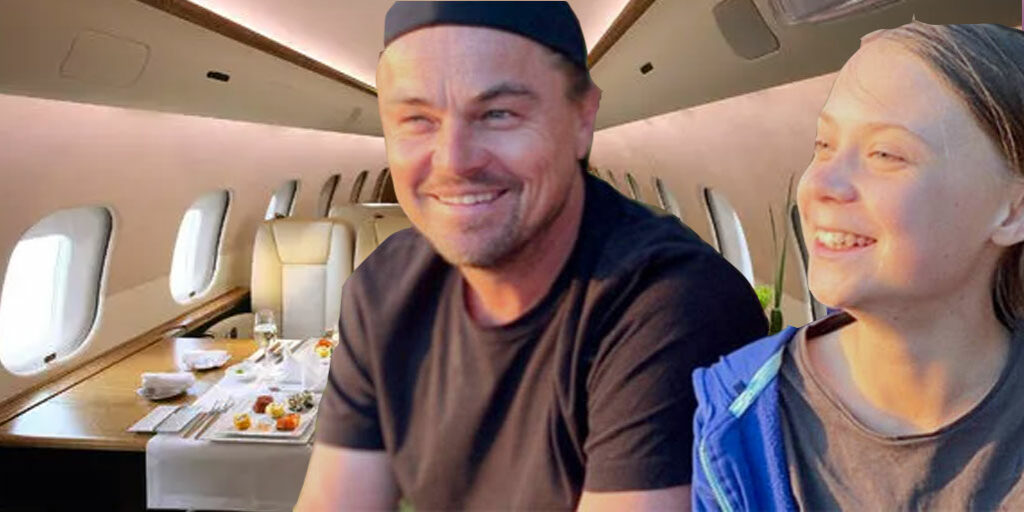 Teen climate activist phenom Greta Thunberg recently made friends with actor and jet-setter Leonardo DiCaprio. They took a hike, at a free-range, gluten-free, vegan chicken, then DiCaprio took Thunberg up in his private jet for a joy ride.
Up in the air, while burning 436 gallons of organic jet fuel an hour, DiCaprio made sure to point out all the suckers on the ground who believe the climate alarmism.
"Look at all those little fools," DiCaprio said in between giggles.
"Yes, how dare them?" Thunberg said.
Thunberg has been making the rounds, meeting all the major players in climate hypocrisy including Justin Trudeau and Arnold Schwarzenegger.

About Author