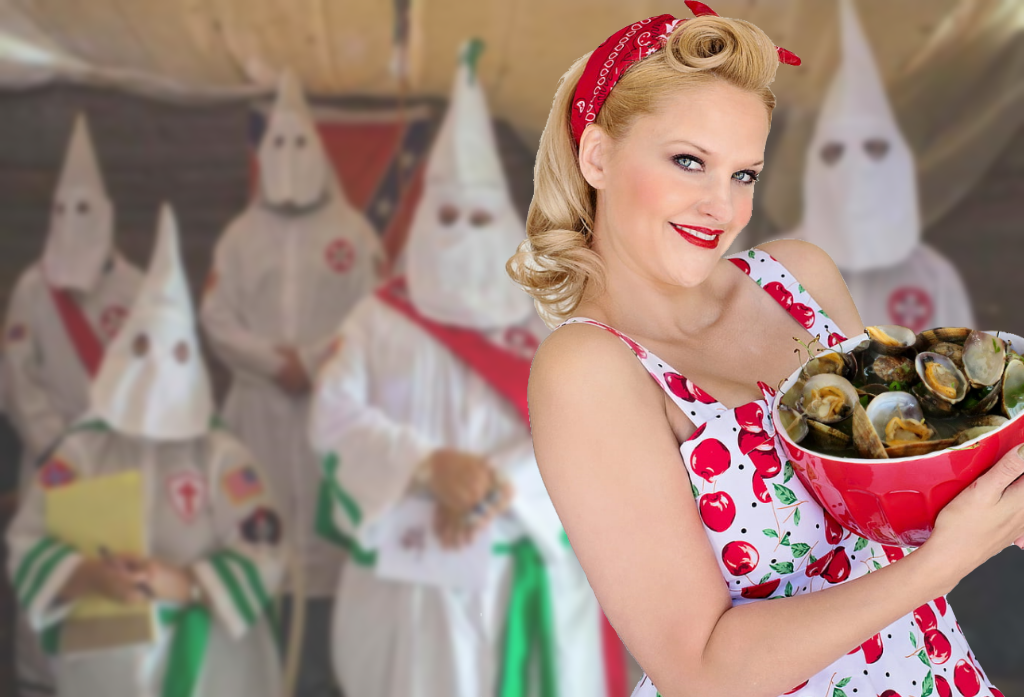 WALKER, LA — Three local woman prepared their finest clam dishes in preparation for their first clam rally. Three hours into the event, the ladies all agreed to leave negative reviews online.

"After two hours of 'Jews this' and 'blacks that,' I realized they never once mentioned clams," said Beth Hebert. "This was the worst clam rally I have ever been to."

Beth claims she was invited to a, "clam rally behind Eddie Johnson's barn." She brought her friends, Carol and Daisy, who are both fellow clam enthusiasts. "We share recipes all the time, this was supposed to be fun," said Hebert.

Each of the ladies brought their favorite clam dishes. Beth brought her famous Lemon Zest Clam Bake, Carol her Gran's Spicy Clam Cakes, and Daisy prepared Clam Italiano.
All trays were consumed within minutes, leaving the ladies empty handed and confused. "Nobody else even brought food. This was very poorly organized," said Carol. "I think I'll join and help these clam rallies live up to their potential."

"This was our best rally in years. We should combine Klan rallies with clam rallies from now on," said attendee Boyd Weakland. "Except for the Clam Italiano. There will be none of that."

No comment yet from the local Clam Cookers Club.