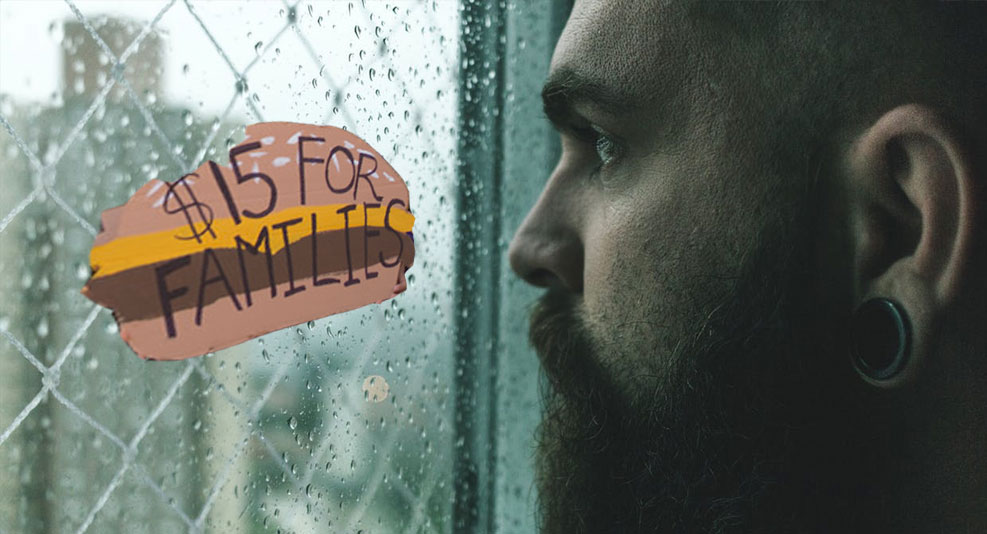 Millions of low-skilled workers, fresh off a victory to force their employers to pay them more than they are worth, are shocked to have found themselves laid off and unemployed.
"It's just bulls**t!" a former McDonald's low-skilled worker, Ben Dover said. "I mean they have millions of dollars and I don't have any! They can pay me $15 an hour to flip burgers!"
After some municipalities made it illegal to hire workers with absolutely no skill for less than $15 an hour, many have decided to let them go as opposed to take a loss on their workforce.
Donald Robinson is a manager at a local hamburger restaurant who wanted to hire more people.
"I'd like to employ more people to help my customers, but I don't make much money on the restaurant and paying a kid $15 to pick up trash and push a few buttons on the cash register would put me in the red."
"We're not going to let them do this!" Dover screamed. "I'm a really good people person, I deserve a job. So I'm going to destroy that restaurant and harass the customers until I get my job back."

About Author