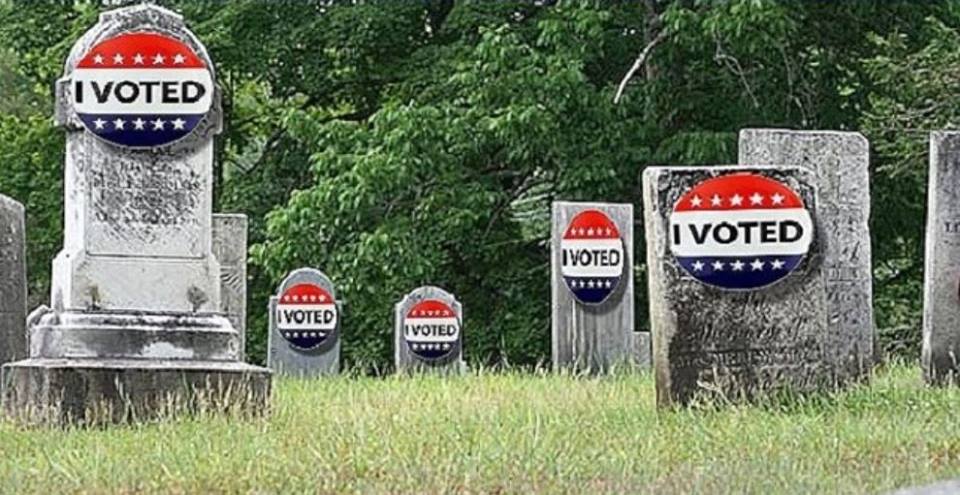 PHILADELPHIA—Democratic volunteers across the country spent hours ensuring that deceased voters received their "I voted" stickers on their graves.
"They did their part," Alicia Edwards said at the Pete Holmes Cemetery in Columbus, Ohio. "I just want to make sure that they get the recognition they deserve."
Exit polls have confirmed that this year was the highest turnout for deceased people in the history of United States elections—a vast majority of the rotting corpses voting for Democratic candidates.
Despite the huge deceased voter turnout, Chicago Mayor Lori Lightfoot has had to remind people that living voters can still vote too.
Bob Smythe is a poll worker who advocates for universal enfranchisement. He said, "People think that since Jim Crow is gone that there isn't any disenfranchisement anymore, but that's not true. People literally don't want dead people to vote. It's like they don't think they exist."
Ms. Edwards added,  "We're just doing our part to ensure that democracy in our great country is alive and well even if half the voters are dead."
Smythe held signs claiming, "Universal Suffrage for EVERYONE!"

About Author