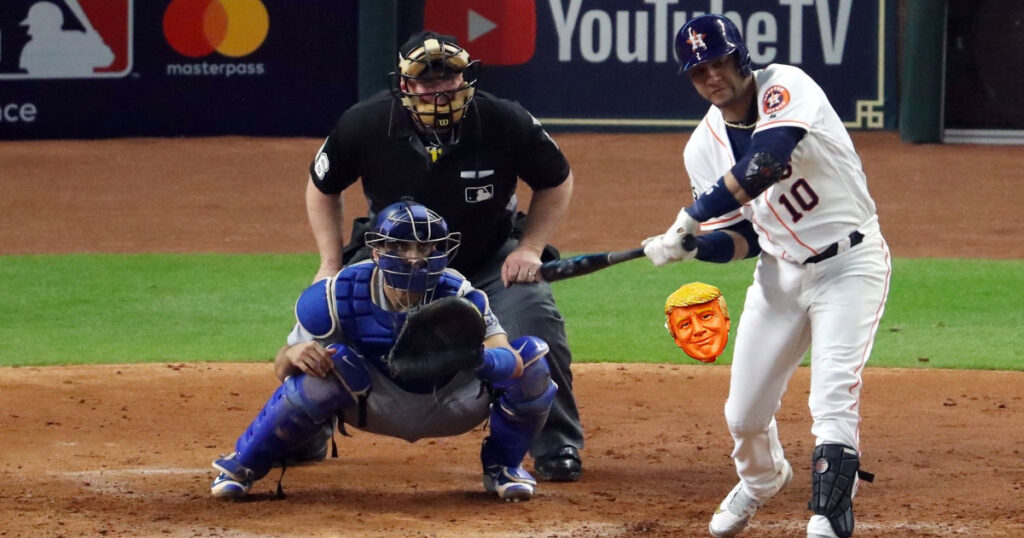 Just in time for the start of the upcoming abbreviated Major League Baseball season Commissioner Rob Manfred has made the needed change in the color of the baseball. Working closely with Rawlings, the official manufacturer of major league baseballs, all racist white balls will be replaced with orange Trump bobble head balls.
Manfred in a press conference held today explained that of course the racist white ball could no longer be used. He then detailed the painful process of picking out a new non offensive color. Blue was no good because it supports cops. Red would offend Native Americans. Black and brown obviously couldn't work. Just imagine a white MLB player swinging a wooden stick at something black or brown. Oh the horror. Yellow wouldn't work because of Asians.
Orange was the clear choice and Manfred made the decision to make all MLB balls Trump bobble head balls as a nod to the woke mob.
The MLB players union gave full support for the change. At the press conference a white player, Wilford Kahn of the NY Yankees said, "I love the change. And I think all the white players feel the same. You know I found it difficult to actually swing hard at that out of touch white baseball. It reminded me of my mom who I would never think of striking."
Proving full agreement a black player from the NY Mets said, "I can't tell you how hard it was every time I came up to hit for me emotionally having a pitcher throw a racist symbol of white supremacy across the plate. Thank God our commissioner finally ended the pain the white baseball caused all players of color."