After the Saints-Rams game, which included the worst no-call in football history, referees Cavaletto and Robinson made some more bold claims.
"We were in New Orleans in August 2005 and we did not see a hurricane or any evidence of a hurricane," Cavaletto said.
Everyone in the world was in disbelief of the call, but they maintained their position.
"After reviewing the evidence, it's not clear there was even a little storm," Robinson said. "We're pretty sure it didn't happen."
Thankfully, the NFL referees were not called in to consult on the storm by insurance companies.
An infuriated Saints Coach Sean Payton pointed at video of the referees standing in flood water in the middle of New Orleans, but the referees were unconvinced: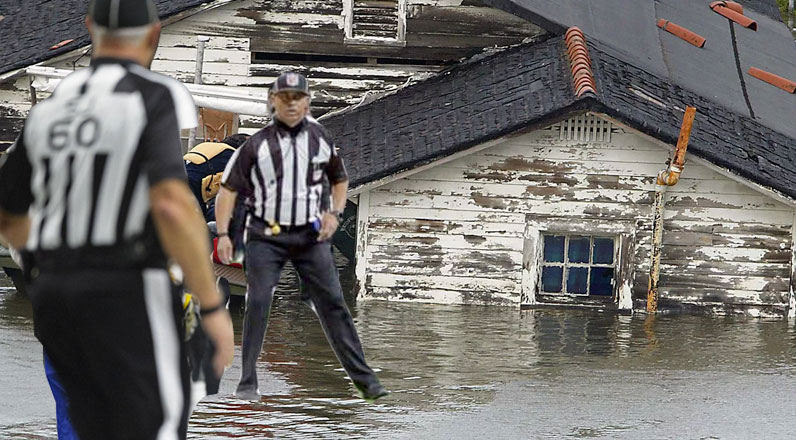 About Author