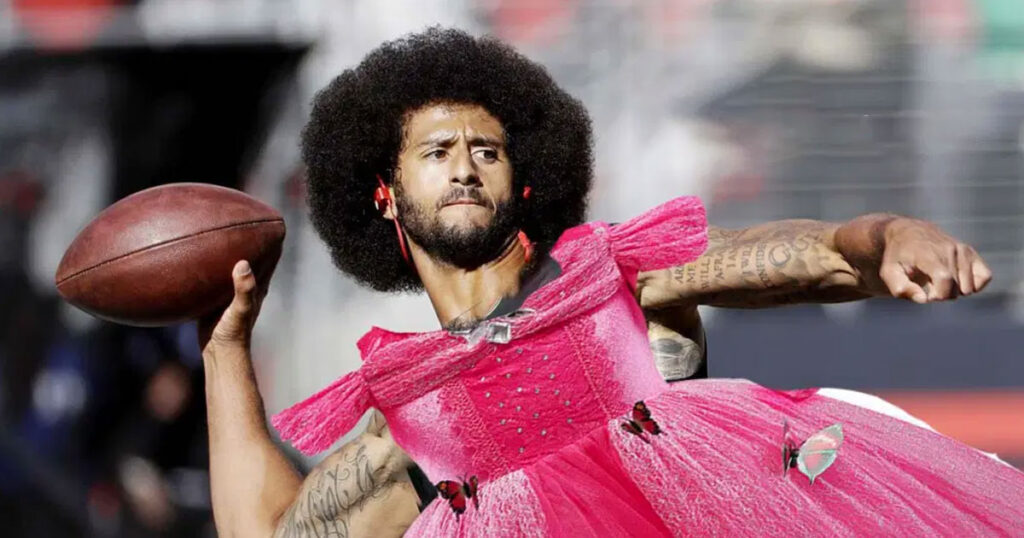 NEW YORK—Doubling down on their "Football is gay" message, the NFL has released its new super-gay uniforms for the 2021 season including sparkling sequins with ruffled tulle at the bottom.
"The waistline is decorated with an attached satin sash and a flower to make this dress more elegant. The skirt has 4 layers (SEWN TOGETHER), top 1st and 2nd layers is made of elegant tulle. 3rd layer is a attached crinoline netting for additional fullness and the 4th layer is another layer of soft satin lining to bring comfort to all our homosexual players," NFL Commissioner Roger Goodell said at a press conference announcing the uniforms.
There will be no helmets with the new uniforms as that would interfere with the players' fabulous hair.
Additionally, Colin Kaepernick will play all-time QB in the revamped gay league.
"The back of the uniform has a zipper closure and a nice bow you can tie for a snug fit," Goodell added. "I really love the butterflies."
Goodell admitted that he's been "taking it up the ass" for months now, which led to the transformative marketing campaign.

About Author