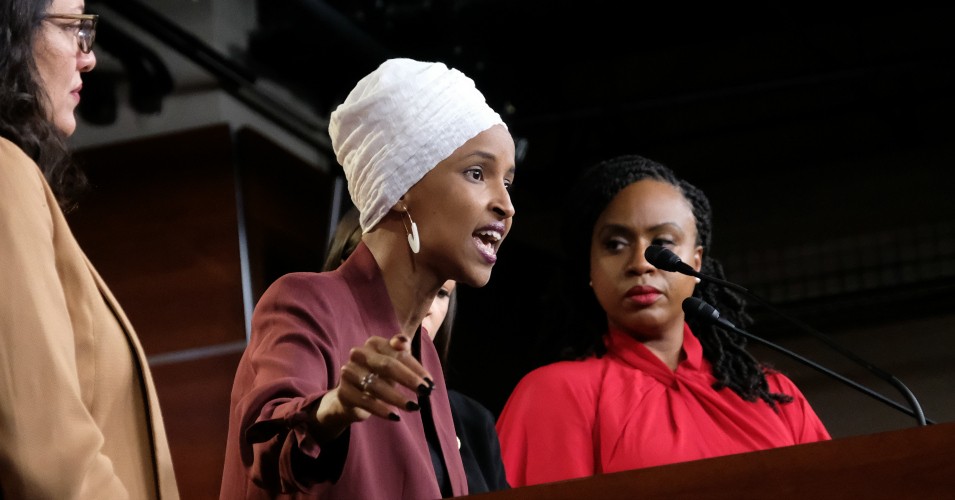 President Trump recognized the 55-year anniversary of the Civil Rights Act of 1964 being signed into law on Tuesday, noting his own administration's passage of criminal justice reform and efforts to improve economic opportunities for minorities. But some minorities aren't happy at all.
"Trump is taking benefits away from black Americans by giving them jobs!" US Rep. Ilhan Omar shouted at a press conference about the event.
"You may think a low unemployment rate is good, but it's just part of Trump's evil racist plan to make sure blacks are no longer wards of the state. It's horribly racist to make them work!" she added.
Many leading Democrats agree.
Senate Minority Leader Chuck Schumer said that we need a high black unemployment rate to ensure the government control over a large voting block.
"Without unemployment, how are we going to control them?" Schumer asked. "And they're going to stop voting for us if they don't need our welfare checks."
Rep. Omar has recently split up with her husband and they've decided to see other siblings.

About Author