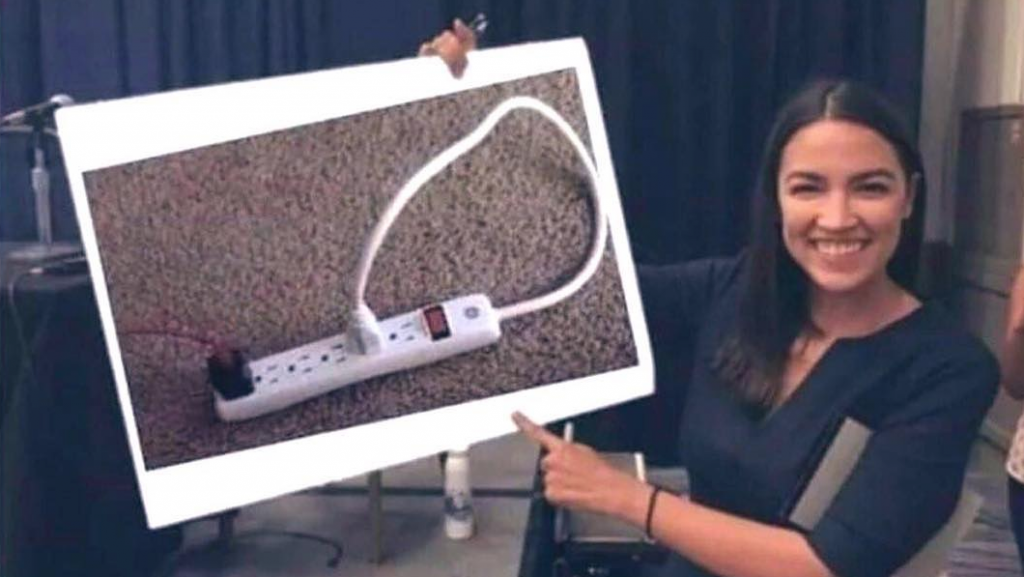 The Senate voted on Alexandria Ocasio-Cortez's Green New Deal this week after some epic arguments. No one voted for it because clearly, they hate America.
Granted, the plan came with some odd ideas like making everyone hold their breath for 4 hours a day, but the main crux of the plan had such good intentions—to save the world from being destroyed in 12 years—that if you don't like it, you're a racist, homophobe, and you hate America and the rest of the planet..
Critics were quick to dismiss the plan, citing the unrealistic goals of free 100% renewable energy, but Ocasio-Cortez answered those criticism with a bold clarification.
"We can absolutely achieve 100% renewable energy," Ocasio-Cortez said in the demonstration while holding a common extension cord. "You see, you take the plug and just plug it into one of the outlets and voila! 100% renewable energy!"
One critic said that President Obama already came up with the idea, but went nowhere with it.
Why do all those Senators hate America?
They are letting their fear of a woman in power—Alexandria Ocasio-Cortez—get in the way of free 100% renewable energy and it's disgusting! It's just sexism plain and simple.
I mean seriously, who wouldn't want free 100% renewable energy? I sexist. That's who. They don't want to give a woman the power to give us free power.
It has nothing to do with the absolute insanity of the proposal.