Trump to be replaced with Biden in controversial 'Home Alone 2' scene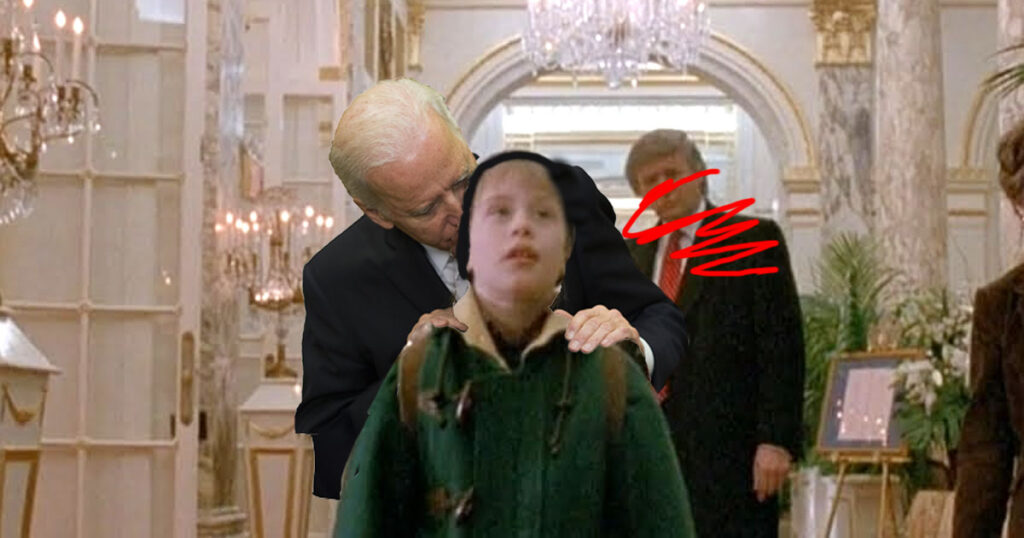 HOLLYWOOD—President Trump is losing the White House to Joe Biden. And now Trump will lose his place in "Home Alone 2: Lost in New York″ to the olfactory expert as well.
The 40-year-old "Home Alone" star Maculay Culkin chimed in on Twitter Wednesday, where numerous social media users have suggested editing Trump out of the 1992 classic.
"Petition to digitally replace trump in 'home alone 2' with Joe Biden doing his thing all over the little Culkin."
"Sold," Culkin responded.
Video editors will be working furiously to memory-hole the president after he said that he would be leaving office after a stolen election. All instances of Trump in film or television will be replaced with a sniffing Joe Biden.
"It needs to be done. Trump didn't exist and the sooner we remove him from history, the sooner people will acknowledge that," Culkin said.
Editors will need to scrub an episode of The Fresh Prince of Bel Air, Zoolander, and the entire Apprentice television series.
Biden has also been injected into other controversial films including the pedophilia film Cuties to make it acceptable.