AOC: 'If we just legalize theft and shooting there wouldn't be much crime'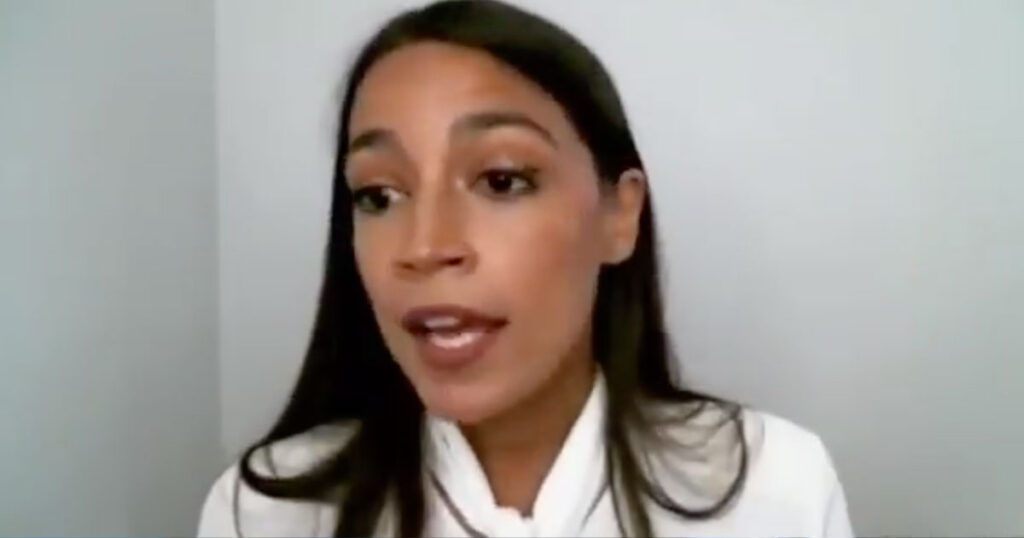 Progressive darling Rep. Alexandria Ocasio-Cortez (D-NY) defended cuts to the New York City Police Department (NYPD), saying, "If we just legalize theft and shooting people in the face, then there would be no uptick in crime in New York."
"This uptick in crime that is happening right now is with a $6 billion dollar New York City Police Department budget. So our $6 billion dollars – up to $11 billion – but up to our $6 billion dollar budget, has not prevented this uptick in crime," she explained during an online town hall.
"We have funded more and more, we have shoved more and more and more money every single year into the NYPD – $6 billion dollars – we need to try something else like making crime legal. Hey, that's a great idea! You can't break the law if there's no law!" Ocasio-Cortez said.
Crazy criminal analysts disagree. They seem to think that defunding the police may actually be contributing to the uptick in crime in New York and other cities.
"These people aren't committing these crimes because they want to hurt people," Ocasio-Cortez added. "They're just trying to feed their kids. So, if we make it legal, then there wouldn't be any crime."
Originally published July 13, 2020.

About Author