Lightfoot to Abbott: 'It's inhumane to send immigrants here to Chicago where it's so dangerous'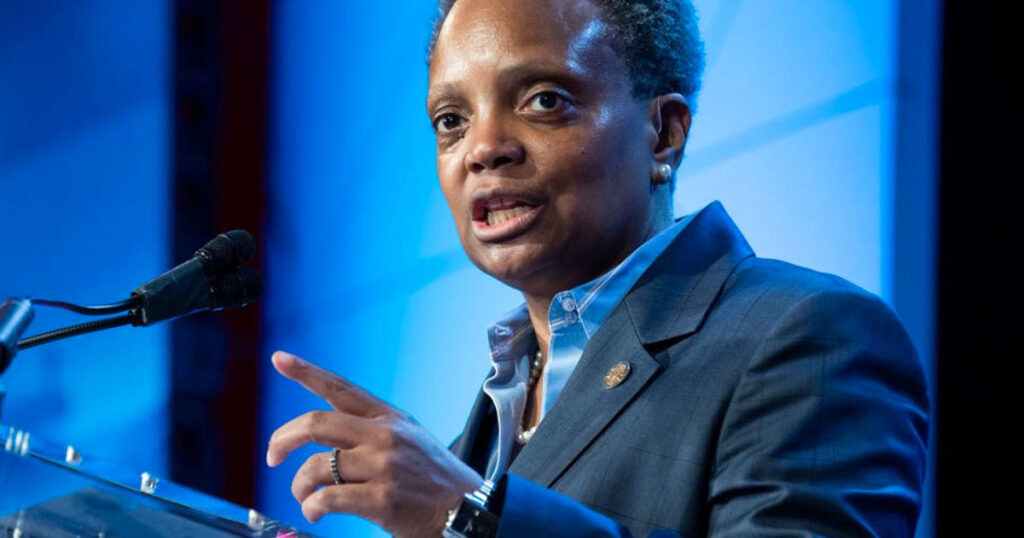 CHICAGO—In a press conference earlier today, outgoing Mayor Lori Lightfoot of Chicago made a public statement directed towards Texas Governor Greg Abbott, expressing her concerns regarding his plan to send immigrants to her city.
"It is inhumane and irresponsible to send immigrants to a city as dangerous as Chicago," stated Mayor Lightfoot. "Our streets are filled with danger and crime, and it would be inhumane to send immigrants to this violent Hell hole."
When asked about the irony of her statement, given her reputation for ignoring the city's violence problem, Mayor Lightfoot simply replied, "I am taking the necessary steps to address the issue, and we cannot afford to lose any valuable immigrants to this country to street violence in Chicago."
Lightfoot said that we're trying to kill off Americans not immigrants and it's just not safe enough yet in Chicago to welcome the immigrants.
"It's worse than a lot of the places they're coming from so it's not really a win for them," Lightfoot said.
Lightfoot recommended Abbott send the immigrants to safe places like Republican-run cities because they're less likely to die there.

About Author